Results for the six months ended 30 June 2016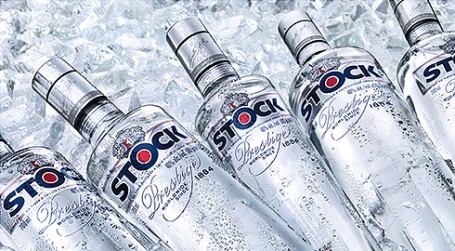 Stock Spirits Group PLC, a leading Central and Eastern European branded spirits producer, announces its results for the six months ended 30 June 2016.
 FINANCIAL HIGHLIGHTS
Total revenue €116.0 million (2015: €108.0 million)
Operating profit €12.5 million (2015: €5.2 million)
Profit after tax €8.4 million (2015: €0.2 million)
Basic EPS €0.04 per share  (2015: €0.00 per share)
Interim dividend €0.0227 per ordinary share (2015: €0.0125)
Special Dividend announced in June €0.119 per ordinary share (£0.10 per share)
EBITDA[1] before exceptionals €17.9 million (2015: €10.8 million)
OPERATIONAL HIGHLIGHTS            
Total volume 5.4 million 9 litre cases (2015: 4.9 million)
Management focus on Poland turnaround, positive results emerging
Other markets performance in line with expectations
Full management teams now in all markets
Appointment of Mirek Stachowicz as CEO
Focus on embedding 2015 NPD and limited new products launched in H1 2016
New distribution agreements in place with Synergy in Poland and Distell in Slovakia and Italy
Mirek Stachowicz, CEO of Stock Spirits Group, commented:
"I am delighted to have been appointed CEO and pleased to announce EBITDA growth across all our markets for the first half of this year, after a difficult 2015. The Board is particularly pleased that the many initiatives we have put in place in Poland are starting to show positive results, with market share being regained across our core traditional trade outlets. Although the recovery is in its early days, the Board is confident that the strengthened management team in Poland will be able to build on this encouraging start over the coming months.
We are also pleased to announce today the payment of an interim dividend of €0.0227 per share, following the payment in July of a special dividend  of €0.119 per share.
I would like to thank our staff for all their hard work and commitment in helping put Stock Spirits on the path to sustainable growth."
Management will be hosting a presentation for analysts at 9.00am on Wednesday 10th August 2016 at:
JP Morgan
60 Victoria Embankment
London
EC4Y 0JP
There will be a simultaneous web cast of the presentation via www.stockspirits.com with a recording made available shortly thereafter.
A copy of this interim results announcement ("announcement") has been posted on www.stockspirits.com. Investors can also address any query to investorqueries@stockspirits.com.
Disclaimer
This announcement may contain statements which are not based on current or historical fact and which are forward looking in nature. These forward looking statements may reflect knowledge and information available at the date of preparation of this announcement and the Company undertakes no obligation to update these forward looking statements. Such forward looking statements are subject to known and unknown risks and uncertainties facing the Group including, without limitation, those risks described in this announcement, and other unknown future events and circumstances which can cause results and developments to differ materially from those anticipated. Nothing in this announcement should be construed as a profit forecast.
This announcement contains inside information which is disclosed in accordance with the Market Abuse Regulation.
[1] We have referenced EBITDA, a non-gaap measure in the financial highlights section. For details of the reconciliation of EBITDA to GAAP financial numbers please refer to notes 5 and 6 in the  Unaudited Interim Condensed Consolidated Financial Statements