PUMA RUNNING PRESENTS IGNITE YOUR CITY | BEIJING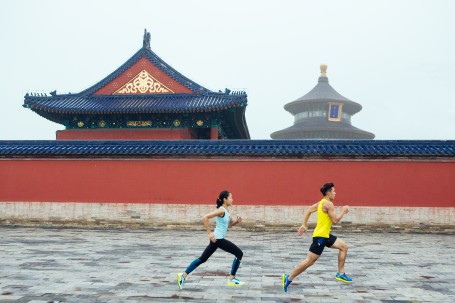 Four running relay teams weave through the Chinese capital for an epic run
Herzogenaurach, Germany (20TH AUGUST, 2015) – The IGNITE YOUR CITY film series drops its fifth installment with Beijing. The spotlight is back on the bustling Chinese capital as it hosts the 15th IAAF Track & Field World Championships.
In IGNITE YOUR CITY | Beijing, PUMA gathers four teams of two for a relay run around the capital from sunrise to sunset amidst the contrast of traditional and modern architecture. They pass magnificent temples, narrow alleyways and wide avenues in a race to conquer the unscalable city. Their run is enhanced by the PUMA IGNITE running shoes, which provide the responsiveness and energy return they need to take their run to the next level.
The film can be viewed and embedded to your website through these links:
URL: https://youtu.be/cx6ZCkOjPl8
The relay baton is handed off to the first set of runners at the Temple of Sun. The runners weave past 798 – an industrial zone turned art district, onto the National Stadium – a symbol of China's commitment to sports, past the Jingshan Park – north of the Forbidden City, and concludes at the Temple of the Moon. In solidarity and newly formed camaraderie, the full run crew joins the last team for a final leg of the run. As they close out their run, the city is illuminated in a new glowing energy.
The IGNITE YOUR CITY film series features global running crews as they IGNITE their respective cities and push the boundaries of their runs with the IGNITE running shoe. They do it for bragging rights, to accomplish their dream run, to inspire their city's greater running community, and for the joy of pushing their runs to new heights.
#IGNITEBeijing
The next stop on the IGNITE YOUR CITY series is Cape Town.