Nuclear reactor control: AREVA launches unique testing system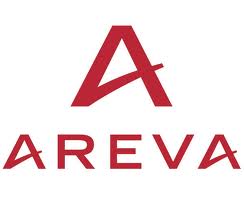 AREVA has launched at its Creusot site in France a new testing system that reproduces on a smaller scale all the components of the reactor coolant system of an EPR-type nuclear reactor. 
Known as BEATRICE (Boucle pour l'Etude et l'Analyse du TRansport de produIts de Corrosion dans l'Eau: loop for studying and analyzing the transportation of corrosion products in water), the system recreates the real-life properties of a reactor in terms of temperature, pressure, fluid speed and chemistry in order to observe the behavior of the main components: fuel, steam generators, reactor vessel and piping. The heat produced by the nuclear reaction is simulated by powerful electric heating elements.
AREVA has developed this testing system in order to offer utilities an innovative and reliable solution for the optimization of reactor control, notably to reduce the level of corrosion products forming and circulating within the reactor coolant system that have become radioactive due to contact with the reactor core.
The BEATRICE project is part of AREVA's Safety Alliance program that groups products and services designed to optimize the safety of nuclear facilities.
European and American utilities and research organizations have already expressed an interest in this innovative project.
Philippe SAMAMA, senior executive vice president of AREVA's Reactors and Services Business Group, said: "This success illustrates AREVA's capacity for innovation. The BEATRICE system is unique in the world and required more than five years of work, drawing on the whole range of skills available within AREVA's Technical Center."