Enterprise Investors acquires Noriel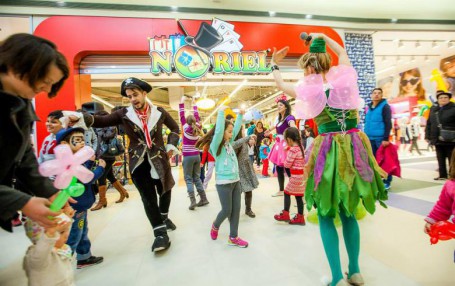 Polish Enterprise Fund VII, a private equity fund managed by Enterprise Investors, has signed an agreement to acquire 100% of shares in Noriel Group, the largest toys and games retailer in Romania. The sellers are the Constantinescu family, Noriel's founding entrepreneurs, and Balkan Accession Fund, a private equity fund advised by Axxess Capital.
The value of the transaction was not disclosed;
As part of the deal, EI will provide EUR 2 million funding to support further development;
The transaction is conditional upon obtaining antimonopoly approval.
With a network of 47 stores in 27 cities and a strong online platform, Noriel is the leader on the toys retail market in Romania. The company was founded by the Constantinescu family in 1995 as an importer and distributor of toys and games. In 1999 the company created "Toys and Games", its own production division manufacturing cardboard games and puzzles. Noriel continued its development by entering the retail business in 2010 with support from financial investor Balkan Accession Fund, and created a network of specialized stores selling toys and games. Noriel soon became the most important distribution channel in Romania for the company's own branded products and for many international brands. In 2015, Noriel's sales grew by 26% to approximately EUR 30 million.
"The performance achieved by Noriel over the years is impressive, and Enterprise Investors can promote this heritage while creating new opportunities for Noriel in the years to come" said Jacek Woźniak, a Partner at Enterprise Investors who is responsible for the investment. "Our goal is to make every visit to Noriel an exciting experience that leaves kids and families with great memories".
Commenting on the transaction and future plans, Șerban Roman, Country Director at Enterprise Investors, said: "Once the transaction is finalized, we intend to replicate our successful experience with Profi. We will strengthen the management team with industry experts and we will support the further rollout of Noriel stores throughout the country in order to double the number of shops in the coming years".