Appointment of Marek Sypek, Managing Director Poland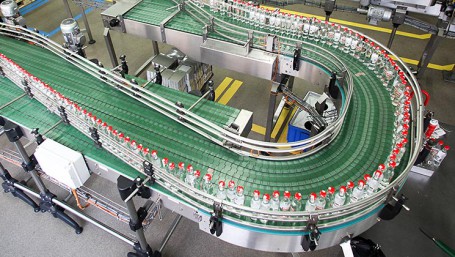 Stock Spirits Group, the leading Central and Eastern branded spirits producer, is pleased to announce that Marek Sypek will be joining the Company as Managing Director, Poland with effect from June 2016. 
 Marek has a proven track record in FMCG both in blue chip companies and in Private Equity backed businesses and joins us from Agros-Nova Holding, one of Poland's largest producers of drinks, jams and preserved vegetable products, where he was CEO. He successfully turned around the business and led the delivery of significant profit growth.
 Before joining Agros-Nova he was with Johnson & Johnson, the $300billion US consumer healthcare business, where he was Managing Director of Central & Eastern Europe. At Johnson & Johnson, Marek oversaw a very successful period of growth and increased profitability at the group's EMEA division and the successful merger of Pfizer Consumer Health into the existing business.
 Prior to that, Marek was General Manager at BIC Polska, overseeing operations in Poland and Ukraine, from 2001 to 2005.
 Upon joining Stock, Marek will take full responsibility for Stock Polska and will be based in Warsaw.  He replaces Ian Croxford who has been interim Managing Director in Poland since January 2015.  Once Marek joins in June, Ian will return to his central role as the Group's Chief Operating Officer.
 Chris Heath, Chief Executive of Stock Spirits, said:
 "I am delighted to welcome such a talented leader to Stock and I am confident that Marek will prove to be a major asset for the Group as we return the business to growth.  Having previously been the Chief Executive of Agros-Nova he has a widespread understanding of the food and drinks industry as well as the business environment in Poland."