Emirates Proudly Sponsors Czech Golf Masters for Sixth Consecutive Year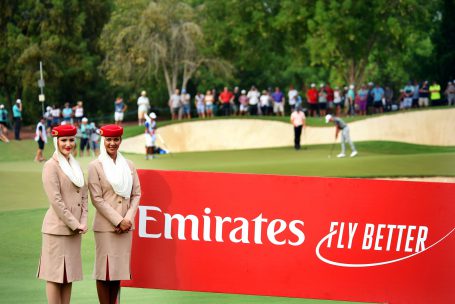 Emirates, the first and only operator of the A380 in the Czech Republic and Partner of the European Tour, will sponsor for the sixth consecutive year the annual D+D REAL Czech Masters, the country's premiere golfing event of the year, as part of its continued commitment to Czech sport and sports fans worldwide.
To be held 15-18 August, the tournament will once again take place at Albatross Golf Resort in Prague and will proudly host global golf stars such as Padraig Harrington, Ernie Els, Thomas Bjorn and Lee Westwood. At least 10 Czech golfers will again be participating in the tournament, including two amateurs. One of them has been nominated by the Czech Golf Federation.
"Emirates is one of the leading supporters of major golf tournaments across the globe and is the Official Airline of over 24 golf events worldwide.  We are happy that one of these sponsorships takes place in the Czech Republic where golf has gained huge popularity over the last few years," says Borivoj Trejbal, Country Manager Emirates in the Czech Republic.
Emirates currently flies to more than 150 destinations across six continents operating a modern fleet of 269 all wide-body aircraft. The airline is the largest global operator of the Boeing 777 and the Airbus A380 aircraft. Passengers in all cabin classes can enjoy the friendly service from Emirates' truly international team of cabin crew from over 135 nationalities, including over 200 employees from the Czech Republic; meals prepared by gourmet chefs; and over 4,000 channels of movies, TV programs, music and podcasts, including Czech movies, on its award-winning ice entertainment system. With a generous baggage allowance, golf players can take their golf equipment with them all around the world.
The Emirates Prague-Dubai route, serviced by the iconic Emirates A380, operates as EK 139, departing Dubai at 0835 and arriving in Prague at 1300. The return leg operates as EK 140, departing Prague at 1555 and arriving in Dubai at 2350. The second daily flight, operated in the summer season, operates as EK 138, departing Prague at 2135 and arriving in Dubai at 0530 the next day. The return leg operates as EK 137 leaving Dubai at 1530 and landing in Prague at 1955.