Colliers International announces promotions in its Workplace Advisory and Industrial Agency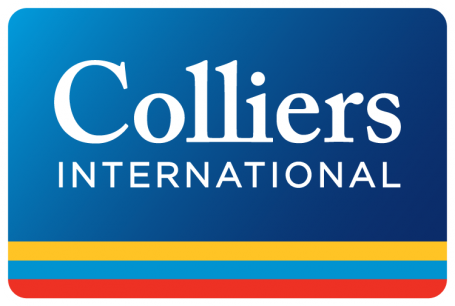 Colliers International Czech Republic today announces recent senior promotions in its Workplace Advisory, focused on the working environment, and in the Industrial Agency.
Jana Vlková is the new Head of Workplace Advisory at Colliers International in the Czech Republic. Workplace Advisory of Colliers International started running in 2015 as one of the first business lines of its kind in the Czech Republic. Together with four other professionals, Jana will now be responsible for overseeing the whole department and taking care of its business growth. She will communicate on a daily basis with the company's clients to help them implement new strategies to optimise the layout and operation of their office space. She will also organise workshops and lectures to help clients understand the principles of a healthy working environment. This will all happen in close cooperation with other Colliers client-oriented departments such as Office Agency, Project Management and Design&Build.
Jana joins the management of the Workplace Advisory from the position of Business Development Director at Colliers International Czech Republic. She has held this position since August 2018 and focused on identifying and securing new business opportunities. She joined Colliers in 2012 as Director of the Office Department, and has been active in the local real estate market since 2000. Before joining Colliers, she gained extensive experience as Executive Director of Real Estate Investment at Bank Austria in the Czech Republic or at PBW Czech Republic.
"Jana has been involved in the Workplace Advisory services since 2015 when our first client Deloitte Czech decided to appoint Colliers in Prague. During the past 12 months, under Jana's supervision, the workplace advisory team assisted 10 corporate clients to find a new working environment, implement new strategies to improve employees' daily life and stay in line with the latest occupier trends. I am sure Jana will be equally successful in her new role and her experiences will continue to be an added value to our clients," said Tewfik Sabongui, CEO Colliers International Czech Republic.
Silvie Marešová has been promoted to Senior Associate, Industrial Agency at Colliers International in the Czech Republic. Throughout her career at Colliers Silvie has demonstrated strong dedication and engagement. She became instrumental in winning and handling the transactions of various significant deals. Her main responsibilities include representing clients in the searching and acquisitioning of industrial space, provision of property overviews, financial analysis and assisting with contract conditions negotiations with developers and tenants.
Silvie joined Colliers International in March 2016 as Associate. Prior to Colliers, she had worked at Cushman&Wakefield as a Consultant in their Office Agency. Silvie has 6 years of experience in the Czech real estate market. She holds a Master's Degree in Diplomacy and Public Relations from the University College of International and Public Relations Prague.
"Congratulations to Silvie for this very promotion. She has been actively developing and strengthening our presence in the market but also strengthening our relationship with clients. Well done Silvie, and well deserved," added Tewfik Sabongui.