Dublin Comeback Kid of European Office Markets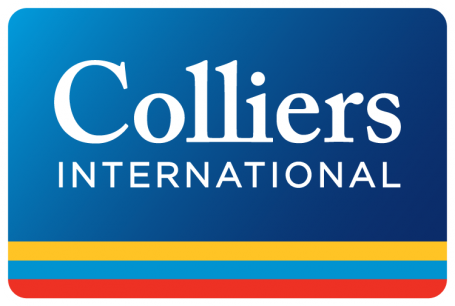 LONDON, August 6, 2015 – Dublin saw the most significant rise in office rents in Europe in the first half of 2015, boasting rental growth of 25 per cent in the last six months; according to Colliers International's Office Snapshot for H1 2015. Other cities that saw significant rises in rents were Belfast, Bratislava, Manchester and Lisbon.
 Paul Finucane, Director in Colliers International's Business Space team, Dublin said: "For the past 12 months Dublin has shown its office market is on the up, due to a confident market, strengthening economy and shortage of good quality space that is likely to continue."
 The evolution of office rental values in the first six months of 2015 has been in keeping with a generally more benign economic environment, according to Colliers. Particularly in Western Europe, more markets are slowly moving into rental growth territory, and where market fundamentals are supportive, rents continue (or are poised) to increase, underpinned by generally tight supply conditions at this point of the cycle.
 Report Highlights:
Germany saw moderate increases in Berlin (+1.9 per cent) and Frankfurt (+1.3 per cent) amid an otherwise relatively flat market. In Paris, prime CBD rents remained unchanged, but with a continuing, if not increasing, disconnect between headline and effective rents.
 In the UK, occupational market strengthens further. Prime office rents grew in the City of London (+3.8 per cent), Belfast (+6.9 per cent), Manchester (+4.6 per cent), Edinburgh (+3.6 per cent) and Bristol (+1.8 per cent), while they were stable in London West End and Birmingham.
 Within Benelux, rental growth remains mainly confined to Amsterdam's prime office district (South Axis) where prime moved up a notch (+1.4 per cent) against a polarised backdrop. Prime office rents were unchanged in Brussels.
 In Southern Europe, prime office rents continued to increase in Barcelona (+2.8 per cent) and Madrid (2.0 per cent), with signs in this latter city of upside pressures starting to build also outside the CBD. Even greater significance were the increases in Lisbon (+4.0 per cent) and Milan (2.5 per cent) given the more precarious, but improving, state of the Portuguese and Italian economies, even if prime rents slid marginally in Rome (-0.6 per cent).
 In CEE, rents remained largely unvaried except in Bratislava (+6.9 per cent) following the delivery of new product. Corrections were seen in Kyiv (-6.5 per cent), St Petersburg (-6.4 per cent), Warsaw, (-4.2 per cent) and Minsk (-5.9 per cent), with a combination of short-term supply unbalances (Warsaw) and weak economy (Russia, Ukraine) as primary explanatory factors.
 Bruno Berretta, Senior Research Analyst, Colliers International said: "Provided that the Greek situation (and the handling of it) doesn't derail the economic recovery, in the next 12 months we anticipate rents to continue to reflect the recent economic dynamics. Increases are expected in Dublin, all the key UK office markets and parts of Southern Europe (Madrid, Barcelona, Milan and Lisbon), even if mostly confined to key office areas in the latter region."
 "In Southern Europe, the search for yield and a more upbeat outlook have prompted investors to venture deeper. The region's key office centres have seen pricing adjust accordingly: in the first six months of the year, prime office yields hardened by 30 bps in Milan and Rome and by 25 bps in Madrid and Lisbon."
 Colliers International's Office Snapshot H1 2015 shows rents are likely to fall in the Eastern fringe of the continent, in Moscow and St Petersburg (Russia) and Kiev (Ukraine).