Boost for young Czech artists with new gallery and studio in Male namesti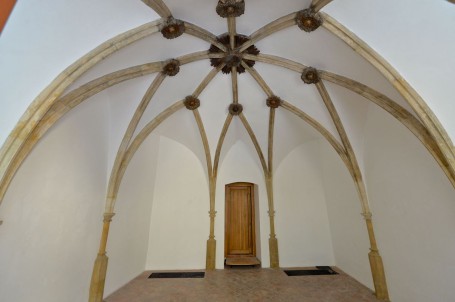 Prague, 5th August, 2015 – Flow East, the Anglo-Czech property developer and heritage campaigner, has announced a project to encourage and support young Czech artists.
The Flow East Art Hub will occupy a fourteenth century building known as 'Ericsson Palace' in Male namesti (Karlova) and provide free studio and exhibition space for young artists hoping to gain public recognition for their work. It will also provide studio space for ten 'artists in residence' who will be provided with working facilities for six months, free of cost.
Montmartre in Central Prague
'Prague has been a mecca for artists, composers and performers for centuries, largely thanks to generous patronage' says James Woolf, CEO of Flow East. 'The city is best-known for its musicians, yet there is a distinguished list of painters, sculptors and photographers who have lived and worked here – Mucha, Burian, Kupka and Sudek, to name a mere few. Our idea is to contribute to this grand tradition by stimulating artistic endeavour in this beautiful quarter of the city.'
Flow East has established a board of trustees for the Art Hub who will carry out the selection process of the artists who will reside and exhibit their work here.
Ericsson Palace: an artistic masterpiece in its own right
The Flow East Art Hub will be situated in the Ericsson Palace, an outstanding example of Prague architecture, which Flow East acquired in 1999 and has since restored. The palace was built in 1374 and, like many of Prague's finest buildings, has been extensively modified over the centuries. Today it showcases Late Gothic, Renaissance and Baroque features. 'The Gallery is almost a visual history of Prague architecture in a single building,' adds Woolf. 'It is difficult to think of a more inspiring setting for today's young artists to create and exhibit their work'.
More information about the project and registration at: www.arthub.cz