CHEP launches Zero Waste World in the Czech Republic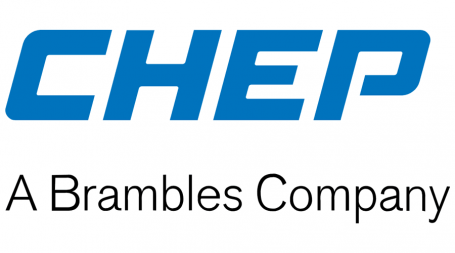 CHEP, the global leader in supply chain solutions, has announced a new initiative called "Zero Waste World". The programme, initially rolled out in the North America in April, is a working collaboration that brings together leading retailers and manufacturers to create smarter and more sustainable supply chains. The initiative operates in all 31 European countries where CHEP operates, including the Czech Republic.
The Zero Waste World initiative focuses on three main areas:
Eliminating physical waste from single-use packaging to unsaleable products
Eradicating empty transport miles through collaborative initiatives, from load fill optimisation to collaborative transport solutions
Cutting out inefficiencies, from supply chain visibility and advanced analytics to process optimisation and automation
"The areas that Zero Waste World focuses on have been defined based on our own experience and discussions with customers around the world. It is a solution to the problems that we have to deal with as a whole human race, responsible for the development of life on Earth as well as us as individuals – this does not include any group 'collective responsibility'. It is absolutely necessary that the company actually acts and does not just proclaim to," explains Jan Kočárek, CEO of CHEP for the Czech Republic and Slovakia. "As the initiative has expanded, we now have the opportunity to strengthen the programme's partners' network with local partners, improve the transfer of our knowledge locally, and enrich our shared insight and experience with particular expertise from the Czech Republic and Slovakia."
In Europe, CHEP's Transport Collaboration solutions have already helped more than 200 customers save 6.6 million km of empty truck journeys, avoid 6,500 tonnes of CO2 emissions, and save €8.7 million.
Within the Zero Waste World, the Czech CHEP has made a commitment to become a "zero waste office", an office that generates no waste in its operations, and in cooperation with its customers focuses on developing solutions to streamline transportation and logistics processes.
"CHEP's network scale and visibility put us in a unique position in the supply chain to collaborate with companies and help them save time, money and resources, while creating greater value for society," says Paul Nathan, Senior Director of Zero Waste World in Europe. "We've partnered with global FMCG leaders using our expertise in circularity and expanding our share and re-use model to reduce the impact of their supply chains."
CHEP is expanding the initiative to multi-company coalitions and open innovation events in which supply chain experts can regularly come together virtually or in person to share ideas and examples of how to best address the three main challenges of the Zero Waste World programme.
For more information on the programme visit https://brambles.com/zero-waste-world/