Stock Spirits Group PLC : Retirement of Chief Executive Officer (CEO)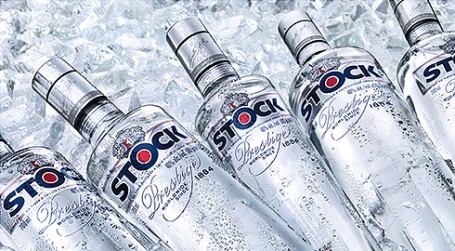 Stock Spirits Group PLC today announces that Chris Heath will be stepping down as Chief Executive Officer with immediate effect to take early retirement.
Miroslaw 'Mirek' Stachowicz, an independent Non-Executive Director of Stock Spirits since November 2015, will serve as interim CEO until a suitable replacement is found. Mirek has extensive experience of leading consumer branded companies in Poland and CEE and is currently non-executive vice-chairman of Harper Hygenics SA and non-executive director of CCC, both of which are listed on the Warsaw Stock Exchange.
David Maloney, chairman of Stock Spirits, said: "The Board and Nomination Committee have been discussing executive succession plans for several months and I appointed an international search firm in early February this year to help identify a new CEO. I also discussed this directly with Chris."
"Our plan was to ensure that we had a new Polish managing director in place before initiating any other changes to avoid further uncertainty. We were delighted to announce the appointment of Marek Sypek as Managing Director, Poland last week.But Western Gate's actions have clearly interrupted our careful planning and so we decided to accelerate the CEO process." 
Maloney added: "I would like to thank Chris for his contribution as CEO.  He has brought great personal qualities and values to his leadership role and driven the business forward against a background of considerable industry turmoil and change.  Whilst there is much more to do, the decisive actions Chris and the Board took last year are clearly starting to take effect as was clear from our Q1 trading statement last week. We wish Chris well for his retirement." 
Chris Heath, 55, joined Stock Spirits in 2007 as Chief Financial Officer and was appointed Group CEO in 2009. He was previously Group Chief Financial Officer and Commercial Director of Gondola Holdings plc.
Heath said: "Stock Spirits is a great company with excellent brands and some extremely talented people who I have been privileged to work with."
"I have thoroughly enjoyed my eight years with the company and seeing it grow into the established, publicly listed business it is today. We created some amazing award winning brands, supported by world-class production facilities and an outstanding distribution network."
"The Board and I have been reviewing Group succession plans for some time and we felt that now was the right time for a change of leadership. I am now very much looking forward to spending more time with my family and friends and wish the company every success going forward." 
Heath's departure terms are in accordance with his contractual entitlements and obligations as approved in the remuneration policy.