The Retailer's Dilemma: Proving Value to a 'Smarter' Shopper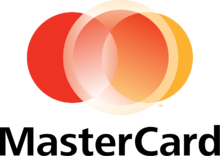 Retailers around the globe have been struggling amid a major shift in consumer behaviour, just as consumers feel they are getting more value out of their purchases. According to a report released today by MasterCard, the new, smarter "omnishopper" is intent on getting the right product for the right amount of money, with six out of ten doing more research than two years ago. For retailers, this results in fewer casual shoppers coupled with consumers buying at a smaller number of unique stores.
"The recent recession changed all of us, including how we shop," says Mathieu Loury, Group Head of Merchant Solutions, MasterCard Advisors, the professional services arm of MasterCard. "Understanding what motivates consumers is critical, and yet 51 percent of our survey respondents say they're frustrated that retailers don't know what they want. Retailers have been struggling with promotions and constant discounting, but prices alone don't drive the omnishopper. It's all about value."
At the same time, emerging technology has transformed the marketplace, putting new tools into the hands of shoppers. The vast majority (80%) of consumers now report using technology while shopping—be it surfing retailer websites, checking prices on their smartphone, reading product reviews on their tablets or taking advantage of in-store technology.
The report, which combines survey data from thousands of shoppers around the globe with MasterCard's aggregated and anonymous transaction-based insights, reveals a number of other major findings.
Despite having nearly endless choice at their fingertips and conducting more rigorous research than before, just a fraction (26%) of shoppers like to try new merchants. This can pose a challenge for retailers trying to attract new customers. Not only have we seen the stalling of eCommerce as a portion of total retail sales (7.5% globally), but the omnishopper cites several top reasons for preferring physical stores: faster shopping, better customer service and a more social buying experience.