Chapman Taylor to Redesign Passenger Areas at Vaclav Havel Airport Prague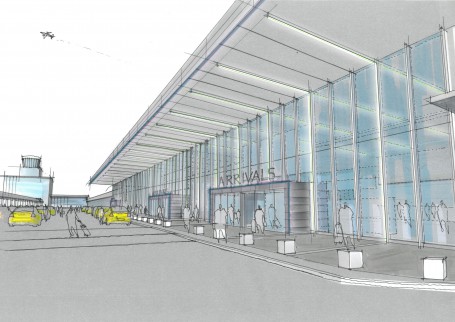 PRAGUE, 10 September 2015 – Chapman Taylor, a leading international practice of architects, have been selected following a two-stage design competition by Czech Aeroholding a.s. to provide consultancy services for Prague's Vaclav Havel Airport.
The Prague office of the UK-based architecture firm has been charged with creating visual designs for the interiors of Terminals 1 and 2. The goal is to alter the décor so that passengers can easily connect the overall design with Prague and the Czech Republic.
"Vaclav Havel Airport Prague is already regarded as one of the best European airports, consistently scoring highly in customer satisfaction surveys," said Jon Hale, Director for the Prague office. "However, there is still scope for improvement and Czech Aeroholding are aiming to enhance the passenger experience by providing new and coordinated passenger facilities and by introducing design elements into the terminals."
"From Chapman Taylor we expect new artistic designs in Terminals 1 and 2 so that they evoke thoughts of Prague and the Czech Republic. This should accompany passengers from the aircraft to baggage claim. The new visual aim is to give visitors the feeling that their vacations have already begun from the moment they step off the plane," explains Vaclav Rehor, Chairman of the Board of Directors, Czech Aeroholding, and adds: "We would also like to offer passengers cultivated areas not only within the terminals, but also in front of them, which led us to host an architectural competition also for the redesign of front entrance of Václav Havel Airport Prague for timeless and innovative solutions with a simple and clear structure of transport routes."
The initial focus of the redesign will address the original 1968 Terminal 1 arrivals area together with the introduction of a Welcome Centre, while the long term plan is to roll out a series of improvements to all passenger areas. Chapman Taylor will also be coordinating its proposals with the Airport's operations team and commercial advisers to design the reconstruction of the retail and F&B areas to provide a more balanced and attractive offer for all passenger groups.
The first stage is set to be implemented in 2016 with further improvements to be coordinated with other projects, such as urban-transport competition for ideological design of the public space in front of Terminals 1 and 2.