Thanks to MasterCard Priceless Cities you can enjoy European and global cities like never before!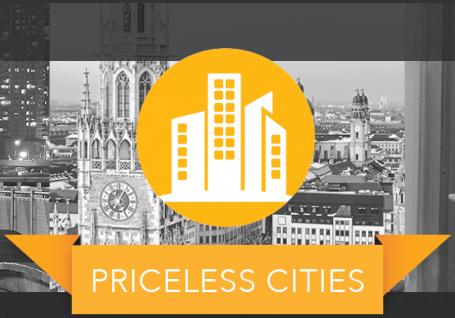 MasterCard cardholders can take advantage of a variety of benefits and discounts at retailers around the world
 MasterCard (NYSE: MA) has introduced a special program, Priceless Cities to Czech payment card holders, which offers unique experiences, special events, priority entry to selected attractions and other great deals in the most visited cities in the world. Holders of MasterCard payment cards can use the program year round. Now it is very popular for extended spring weekends in European capitals or for planning summer vacations in different corners of the world.
 Priceless Cities is a unique global program in which MasterCard cardholders can experience famous cities in an unusual way. Who wouldn't want to enjoy cities like London, Paris, Istanbul, New York or Bangkok, which were among the ten most visited cities in the world in 2015 in a new and different way?? In each of them cardholders can choose from four categories of events and experiences: shopping, food, entertainment and accommodation. Within the Priceless Cities programme, they are able to secure tickets for the most sought after performances and concerts, get a glimpse behind the scenes of normally inaccessible places, or enjoy unique culinary experiences.
 Each city has its own specific offer. For example, in London, thanks to Priceless Cities, it's possible to experience a unique two-hour shopping trip at Harrods accompanied by a stylist, or spend three nights for the price of two at W London hotel on the vibrant Leicester Square. If cardholders prefer Paris, the programme offers them a memorable evening, for example, with a visit to the LIDO DE PARIS cabaret along with dinner and a backstage tour. Priceless Berlin attractions include, among other things, an interesting gastronomic tour with a special four course menu.
 "MasterCard is constantly striving to deliver unforgettable experiences to its cardholders," says Martina Piskorová, Marketing Leader for Czech Republic and Slovakia, MasterCard. "Czechs have become accustomed to paying by card abroad, more than half of them actually prefer it over cash. Priceless Cities is a program that has worked around the world for a long time, and we are therefore very pleased we can now offer this successful platform to Czech MasterCard cardholders. It opens up new possibilities for them to enjoy their visited destinations," adds Martina Piskorová.
 Priceless Cities is a remarkable global benefits program of MasterCard, friendly to its users. MasterCard cardholders register at www.priceless.com for a given package, advantage, discount purchase or they can generate a voucher online, which will be sent by e-mail. While traveling they can easily utilize the advantages and confirm them with a specific voucher or payment confirmation from the websites. The program can be used with all MasterCard cards; World Elite and Platinum cardholders also have other special offers available.
 Priceless Cities is an integral part of the globally-known platform Priceless to MasterCard. It has been operating in more than 110 countries and in 50 languages since 1997.