PUMA UNLEASHES STEP CHANGE IN TRAINER TECHNOLOGY WITH NEW INNOVATIVE INTRODUCTION: JAMMING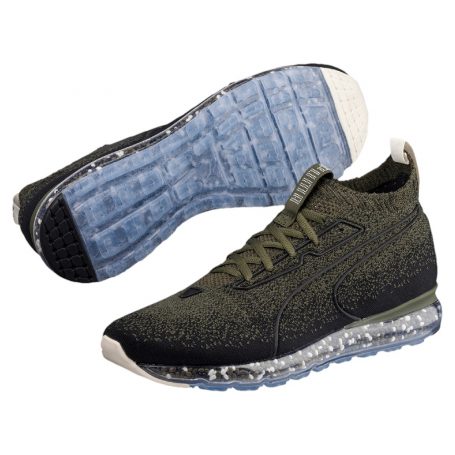 The world is fast, and PUMA knows that you need to stay a step ahead. This is what motivated the global sports brand to create Jamming, set to launch on NOVEMBER 9TH. Jamming boasts PUMA's brand new technology; NRGY beads. When the NRGY beads collide in the sole of the shoe the result is unrivalled comfort and energy return.
PUMA is inspired to innovate by those who change the game, by embracing challenges and finding their own way to tackle them. This ethos takes shape in Jamming technology in a trainer that looks as good as it feels, whether you're pounding the pavement, or just heading out on the town.
PUMA knows that every step is different. This is why Jamming technology was invented. The raw NRGY beads in the sole of the shoe move freely inside the clear midsole with every step you take, and jam together as your foot plants. The result is ultimate comfort and cushioning customized for your step.
The shoe's upper features PUMA's proprietary evoKNIT and with its durable PU sock liner for step-in-comfort the Jamming is a step up in comfort and style.
"We always look to create products that change the game, whether it's for athletes or for those who just want to look good. When we were looking at comfort and energy return we realized that there was no shoe on the market that offers an entirely bespoke experience when walking or running in a shoe," said Karin Baust, General Manager of Running and Training for PUMA. "The way the beads shift in the sole of the shoe with your movements means that every footstep you take will be supported perfectly by a new formation of beads. This really is as tailored as it gets."
The shoe will drop on November 9 and will be available in olive green initially, with a further five colours set to be released in the first half of 2018. Head to www.puma.com/jamming for more information.
So, time to hit the streets and run the world.