PUMA LAUNCHES SECOND COLLECTION WITH NEW YORK CREATIVE VASHTIE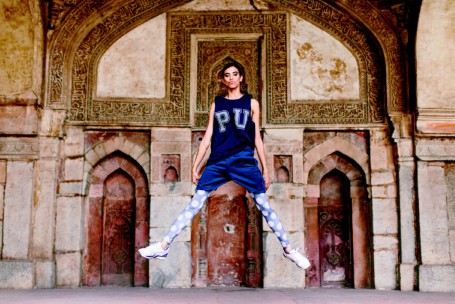 AW'15, will see PUMA collaborate on a second collection with celebrated New York creative Vashtie Kola. Famed for being at the forefront of the Downtown New York City scene for over a decade – the Director, Filmmaker, Artist, Designer, Creative Consultant and DJ has become a style icon with a worldwide influence.
A quintessential New York girl, Vashtie symbolizes the intersection of drive, talent and culture, strengthening the notion that New York is the Mecca for nurturing and fostering creative minds. Since establishing herself in New York. In 1999 she quickly grew into a force melding art and style with her own personal touch.
Vashtie's second collaboration with PUMA is an evolution of her previous line, drawing particularly on street and soccer wear. The footwear designs include two hero silhouettes, R698 and the States Mid. The classic R698 has been reinvented with a futuristic liquid gold effect creating an exclusive statement piece. The States however have maintained its classic design whilst Vashtie has injected her playful style with exciting textures and colour-ways.
The apparel's clever balance of street and soccer sportswear provides an edgy 'sports luxe' range reflective of Vashtie's own unique style. The Vashtie Soccer Jersey is a '90s twist on a current trend, while Vashtie Tank uses PUMA archive branding to create a classic look. PUMA x Vashtie have reinvented the basketball short through a high-rise waist, giving them a feminine feel. Vashtie's leggings, with their choice of all over prints, are the essence of the collaboration; taking iconic pieces and recreating them with a streetwear twist.
Vashtie's second collaboration is both an evolution and extension of her previous range, taking key PUMA sportswear pieces and reinventing them to create current street styles.