PUMA launches the ONE and FUTURE Football Boots in vibrant Yellow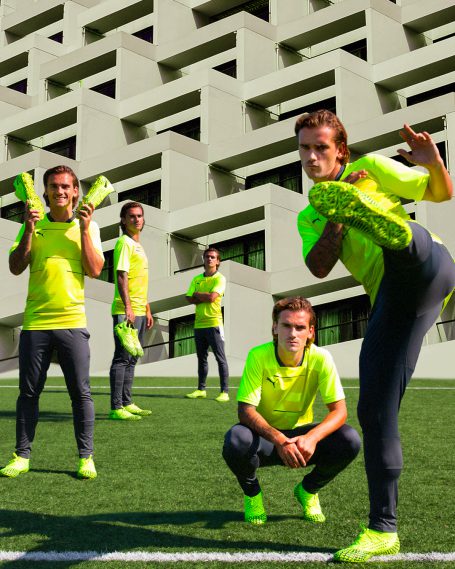 Without risk there is no greatness! In recognition of the masterful players who take the risk on pitch, who believe in their own abilities and go beyond the conventional, PUMA sports company launches the RUSH football boot pack.
The RUSH pack celebrates that injection of no-limit, hyper energy that elevates our athletes' performance, dynamism, speed, and skill when in their flow. The new boot is a pure boost of consciousness that lets footballers play without fear and without limits.
A vibrant "Yellow Alert" colorway stands out over the black tone; symbolizing the surge of energy that footballers feel when they are in their flow on the pitch.
To channel this energy boost into the victory, PUMA FUTURE combines NETFIT and the 3D Havoc Frame into one layer, bringing the foot closer to the ball for a better overall look, fit, ball reception, touch, and stability.
PUMA ONE features an ultralight SPRINTWEB technology providing the player with supreme lateral support and stabilization to the foot and heel, without adding any extra weight to the boot.
The PUMA FUTURE RUSH Pack will be worn on pitch by Antoine Griezmann, Luis Suàrez and Marco Reus while Sergio Agüero and Romelu Lukaku will wear the PUMA ONE RUSH Pack.
The RUSH pack will be available from September 16th at PUMA Stores, on PUMA.com and leading football retailers worldwide.