PUMA launches PUMATRAC App in Czech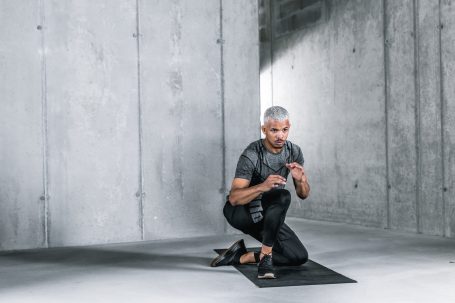 More than 100 trainers are waiting for You!
Global sports brand PUMA are launching the PUMATRAC App in Czech. The unique app motivates and helps users train, inspired by world-class athletes. PUMA ambassadors Ben Cristovao and Fabiana Bytyqi will feature on the app with exciting workouts.
The worldwide PUMATRAC App is now officially launching onto the market in the Czech Republic, available in the Czech language. The app can be used for running and cardio, but also enables users to use it as a complete training programme. The app is a platform that connects users with Puma fitness & running ambassadors, influencers and top athletes allowing interaction and motivation at the users fingertips. Customised workouts allow users to train at a pace that suit them and track their progress. In the app you have the option to choose between more than 100 trainers all over the world. Two PUMA ambassadors will be launching the app in Czech, Ben Cristovao and Fabiana Bytyqi. Ben is an influential voice in the music industry and in the app, we will see him show off his badass sportsman skills in jiu jitsu. Czech professional boxer Fabiana holds the WBC atomweight world championship title specialises in training with box.  The featured workouts allow step-by-step guidance, technical guidance and invaluable training tips from some of the world's top athletes.   While the app is being rolled out there will be special media and PR support among Czech trainers and influencers. No matter whether you are a fitness fanatic or someone who is looking to just get started the PUMATRAC App will offer training and motivation that suits you, allowing you to set your own challenges and goals and choose the training level that feels right for you. The app will be available to download via the app store. For more information please visit: https://global.puma.com/pumatrac/