PUMA AND OLYMPIQUE DE MARSEILLE ANNOUNCE LONG-TERM PARTNERSHIP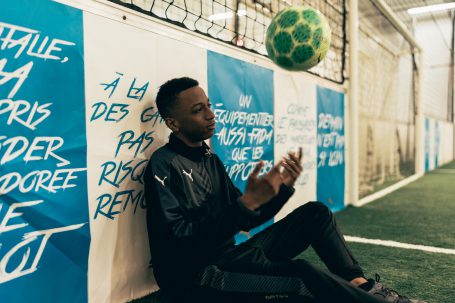 PUMA and French Ligue 1 football club OLYMPIQUE DE MARSEILLE have today announced an official long-term partnership, that brings together two of the most passionate, authentic and ambitious brands in the Football industry.Effective 1st July 2018, PUMA will become the official partner of OLYMPIQUE DE MARSEILLE and the global technical supplier and official licensing partner of
OLYMPIQUE DE MARSEILLE.
OLYMPIQUE DE MARSEILLE is one of the most renowned football clubs in the world, with great support from some of the most passionate fans. Through its 118-year-old heritage, OLYMPIQUE DE MARSEILLE has won 32 major trophies,including one UEFA Champions LeagueTM title in 1993. The new owner aims to make the club the future champion of French and European competitions. OLYMPIQUE DE MARSEILLE joins an impressive roster of PUMA Football clubs, including Borussia Dortmund, Arsenal FC and reigning English champions Leicester City FC. The Football Associations of Italy, Switzerland, Austria and Czech Republic are also part of PUMA's portfolio, as well as some of the world's best players such as Antoine Griezmann, Olivier Giroud, Sergio 'Kun' Agüero, Cesc Fàbregas, Mario Balotelli, Hector Bellerin, Marco Reus, Julian Weigl and Yaya Touré amongst others.
PUMA is defining itself as the clear game changing football brand and the company and OLYMPIQUE DE MARSEILLE will work together to bring further innovation into the sports brand's performance apparel range. Bjoern Gulden, Chief Executive Officer for PUMA said : "We are very proud to become the partner of Olympique de Marseille. The club has a great tradition, great attitude, they play a fast and fun style of football, they have the best fans and the new owners have great ambitions and plans for the future. We think this is a great fit for PUMA and are really looking forward to this partnership." Jacques-Henri Eyraud, President at OLYMPIQUE DE MARSEILLE said: "OM will be the most important sports club for Puma in France and we have been very impressed by the will of its managers to actively support us on an international scale. It is a tremendous show of confidence for our 'OM Champion Project'. This contract will provide us significant annual incomes required to allow us to achieve our sports objectives. It is the most important commercial contract in the history of the club."