Prologis Prague Parks Desired by Customers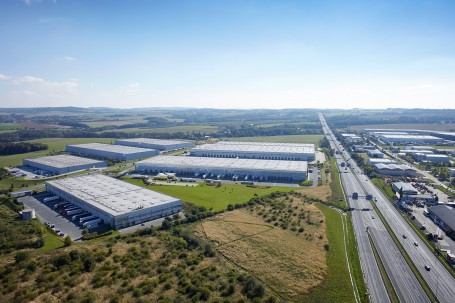 More Than 35,000 Square Metres of Distribution Space Renewed and Expanded
PRAGUE (27 August 2015) – Prologis, Inc., the global leader in industrial real estate, today announced that it has signed two lease extensions totalling more than 26,000 square metres and leased additional 8,000 square metres in its parks in Prague region.
The transactions include:
13,747 square metres renewal at Prologis Park Prague D1 East with L'Oreal, the world´s leading beauty company;
12,731 square metres renewal at Prologis Park Prague D1 East with Marvinpac CZ, a co-packing and
co-manufacturing service provider;
8,764 square metre expansion at Prologis Park Prague-Uzice with e-shop giant Alza.cz, bringing its total leased area to 21,445 square metres.
"These transactions reflect Prologis' strategy of optimising our customers' operations throughout their active markets by offering them flexible, Class-A solutions in prime locations," said Marek Muller, director development and leasing Czech Republic for Prologis. "Prologis' experienced property management team contributes tremendously to the satisfaction of our customers and to the overall performance of these parks."
Prologis Park Prague D1 East is located approximately 11 kilometres south-east of Prague at the Říčany/Jesenice junction and consists of seven buildings, totalling 130,000 square metres of state-of-the-art distribution space. Its proximity to the major D1 motorway offers excellent access to Prague city centre within 15 minutes as well as numerous domestic and foreign trade routes.
Prologis Park Prague-Uzice is located just nine kilometers from the city border north of Prague on the D8 Motorway, providing efficient access to major transport routes to Germany and Prague International Airport. The park currently consists of 97,500 square metres of modern warehouse and office space.
Prologis is one of the leading providers of distribution facilities in the Czech Republic with more than 952,000 square metres of logistics and industrial space (as of June 30, 2015).