Prologis Announces 2018 Prologis for the Best' Award Winners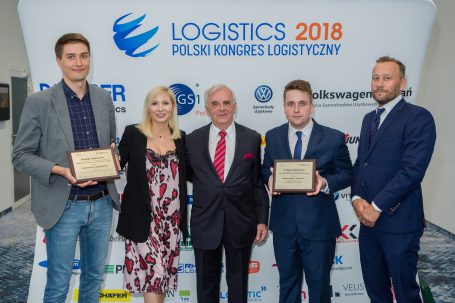 163,000 PLN of scholarship grants awarded to 34 students
Prologis, Inc., the global leader in logistics real estate, and the Poznań School of Logistics, have announced the winners of the 13th instalment of the "Prologis for the Best" contest. The initiative recognizes and promotes ambitious, hardworking young people and helps to open doors to career paths in logistics. This year's awards were presented May 23 at the Logistics Gala of the Polish Logistics Congress in Poznań.
The jury, comprising representatives of the Poznań School of Logistics, the student council, and representatives of Prologis, selected the most talented graduates of the Poznań School of Logistics from the 2017/2018 academic year in three categories:
Best Master's Thesis award went to Szymon Setlak for his paper titled, "The development of the logistics services market in Poland compared with select European Union members states" written under the guidance of Professor Józef Frąś, PhD Eng.
Best Bachelor's Thesis award went to Aleksander Kupryjaniuk for his paper titled, "The analysis of the implementation of RFID technology in the specified business", written under the guidance of Dr Roman Domański Eng.
Best Graduate title was awarded to Bartłomiej Sydor for outstanding academic achievements and involvement in academic life
Each of the winners received diplomas and scholarships worth PLN 4,000 funded by Prologis. So far, 34 students have been awarded, and the total value of scholarships has exceeded PLN 163,000.
"For us, this initiative is a significant collaboration with the academic community and it provides an opportunity to support the best of the best. I am convinced that the winners of 'Prologis for the Best' will have a considerable impact on the future of both the Polish and the global logistics markets and will surely go on to become our partners in business," said Marta Tęsiorowska, vice president and head of marketing & communications, Prologis Europe.
With a portfolio of 2.3 million square metres of logistics space, Prologis is a leading provider of distribution facilities in Poland (as of March 31, 2018).