PRESENTING PUMA'S NEW STUDIO COLLECTION THE NEW LOW-INTENSITY APPAREL FOR THE HIGH-POWERED SOUL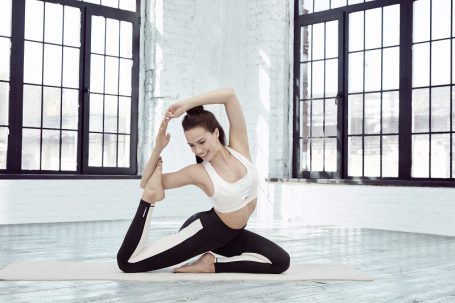 Global sports brand PUMA steps into Studio, by launching today a new women's low-intensity training apparel collection ideal for the high-powered soul. The PUMA Studio Collection focuses on freedom of movement, luxe fabrics, lightweight breathability, and high-waisted silhouettes that give you the flexibility to move through all your poses. With sophisticated color palettes and subtle graphic elements, the collection keeps you moving from the studio to the streets with a practice in style.
Alina Zagitova, gold medalist figure skater and PUMA's face for its Studio Collection, talked about the apparel pieces: "I've never felt more comfortable. This new collection is meant for the woman that wants to feel free while moving, while performing. It's so important to me to be able to put something on, that in a second feels like a second skin; this is a priority for me when I'm skating and especially for when I'm training. I hope everyone will enjoy it as much as I have these past couples of months."
The PUMA Studio Collection features a Studio Strappy Lace Tank, a Studio Porcelain Tight, and a Studio Strappy Lace Bra. The tank is perfect for Yoga, Barre, and Pilates workouts, featuring a close to body fit with a beautiful lace overlay. The Studio Porcelain Tight features an ultra-high waist and a strategically-placed print that adds support for a flawless feel. This low-impact bra is perfect for Studio workouts, featuring a strappy back design with feminine lace detailing.
Slow Flow. High Fierce. PUMA's Studio Collection will be available January 1st, 2020 on PUMA.com, PUMA Stores, and selected retailers worldwide.