Q4 2015 Busiest Quarter on Record for Prague Office Market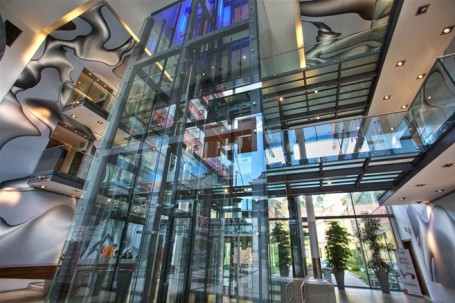 2016 investment volumes forecasted to surpass €2.0 billion

PRAGUE, 9 March, 2016 — Colliers International today released its newest Research & Forecast Report pertaining to Q4 2015 in the Czech Republic. The report, which covers the investment, office, and industrial markets in Prague and throughout the Czech Republic, provides both summaries and analyses of developments in the last quarter, and also looks ahead to the future.
Investment Market Highlights
2015 saw a total volume of real estate investment transactions slightly exceeding €2.6 billion, amounting to a 33% increase on the previous year. However, the market did witness a very large residential portfolio sale, which also formed the largest transaction of the year.
Overall, retail was the dominant investment product in 2015, securing 43% of all transactions, followed by residential, which accounted for almost 27% of all investment. Office represented a share of 21% while industrial accounted for only 6% of total volume.
In Q4 2015 alone, investment volumes exceeded €265 million; the largest transaction being the sale of Corso Court from Skanska to Invesco for €55 million, making it the single largest office transaction of the year. This sale, in addition to that of Futurama – Phase II from EGI to Caerus Investment, resulted in office investment accounting for 64% of Q4 transaction volume.
The total investment volume for offices in Q4 reached €171.6 million, while retail continued with relatively strong investment volumes at €82.8 million. The third highest investment volume in Q4 was in hotels, accounting for only €11 million. No industrial transactions were closed in Q4.
'Looking toward 2016, we expect total investment volume to again surpass the €2 billion mark as investors seek to allocate funds to purchase core product, core plus and value-added assets across all property segments,' said Andrew Thompson, Director of Investment, Colliers International Czech Republic.
Q4 2015 Prague Office Market Highlights
2015 witnessed the delivery of 190,624 square metres of Class A office stock, 32,185 square metres of which were delivered during Q4 in the form of Enterprise Office Center. By the end of 2015, total office stock in Prague stood at 3.22 million square metres.
In Q4, average vacancy rates in Prague continued to decrease, dropping by 1.8% quarter on quarter (q-o-q) to 14.6% by year end. The largest amount of vacant offices was in Prague 4, with 116,400 square metres, followed by Prague 1 with 77,540 square metres and Prague 7 with 63,390 square metres available, making it the district with the highest vacancy rate at 32.7%. The lowest vacancy was recorded in Prague 8 at 11.1%.
The total gross take-up in Q4 reached 160,919 square metres, making it the busiest quarter in the history of the Prague office market. Gross annual office take-up reached 447,958 square metres, which also makes it the busiest year in Prague's history, exceeding the previous record set in 2014 by 35%. Q4 net take-up was at 29,462 square metres, which was a minor decrease q-o-q and indicated a strong market for lease renegotiations (i.e. 34.2% of the total gross take-up). Renegotiations over the full year represented 37.4% of the annual gross take-up while relocations within the stock represented 24.2%.
The largest transaction of Q4 was the relocation of SAP from multiple properties throughout Prague to Metronom in Prague 5. Other significant transactions included the renegotiation of Raiffeisen Bank at City Tower in Prague 4 at 18,844 square metres and the relocation of Oracle from The Park in Prague 4 to Aviatica in Prague 5 at 10,390 square metres.
The highest leasing activity in Q4 was recorded in Prague 5 with 55,153 square metres of transactions, followed by Prague 4 with 46,201 square metres of transactions. Throughout 2015, Prague 4 dominated gross take-up with almost 150,000 square metres of transactions and represented one-third of all leasing transactions in Prague.
Prime headline rents remained more or less stable throughout the whole of 2015 between €18.50 and €19.50 per square metre per month. The downward pressure that prime rents experienced in recent years has slowly disappeared and is mainly due to the recent strong occupier demand levels.
'2015 was one of the strongest years on record in terms of demand for office space, and with the growing Czech economy, we expect demand for office space to continue in 2016 with a similar intensity to that of last year,' said Ondrej Vlk – Head of Research, Colliers International Czech Republic.. 'If we experience net take-up levels comparable to those in 2015, vacancy rates could dip below 12%.'
Key Q4 Office Figures
Total Modern Office Stock: 3.22 million m2
Gross Take-up: 160,919 m2
Vacancy: 14.6%
Prime Headline Rent: €18.50 – 19.50/m2/month
Q4 2015 Industrial Property Market
In 2015 the total industrial warehouse stock in the Czech Republic reached 5.69 million square metres, of which 581,700 square metres were delivered in 2015 and 153,300 square metres in Q4 2015. Only 21.7% of the new completions were vacant at the time of completion, compounding the recent trend of predominantly build-to-suit type deals but with a shift noted towards speculative warehouse construction.
The largest share of Q4 completions were delivered in the Plzen region with 75,000 square metres of new warehouse space. For the full year, the largest share of new completions was in the Greater Prague area, where 255,000 square metres of new warehouses were completed.
The vacancy level continued to decrease in Q4 and by the year end was 5.1% (down from 5.7% in Q3) setting a new five-year low. In absolute terms, vacancy stood at 292,189 square metres of warehouse space, with the highest amount of available space was in the Greater Prague area, where almost 40% of total warehouse stock was located.
By the end of 2015, around 303,500 square metres of new warehouse space was under construction in the Czech Republic, the largest portion of which in Prague, representing 43.2%, with only one-third available for lease. Approximately one-third of new space under construction commenced on a speculative basis, which was the result of cyclical, low vacancy levels.
Gross take-up in 2015 was approximately 1,394,000 square metres, while Q4 represented almost 445,000 square metres of this annual figure. Net take-up accounted for almost 876,000 square metres in 2015, of which around 201,000 square metres was transacted in Q4. The Greater Prague area dominated take-up figures in both Q4 (40.3% of total net take-up and 56.4% of total gross take-up) and for the whole of 2015 (37.2% of net take-up and 48.4% of gross take-up). The second busiest region in 2015 was the Plzen region with a 16.8% share of net take-up and 13.9% share of gross take-up.
Lease renewals were extremely active in Q4, representing 54.6% of total gross take-up. In 2015, the share of renewals compared to the full year's leasing activity was 37.2%. In Q4, Prologis Park Jirny secured the largest deal of the year. This was a combined renew and extension of space for DHL Solutions and exceeded 136,000 square metres across several warehouses.
Headline rents in the regions, for a five-year lease term, ranged between €3.70-€3.90 per square metre per month in Prague; €3.70-€4.00 per square metre per month in Pilsen; €3.75-€3.95 per square metre per month in Ostrava and €3.95-€4.25 per square metre per month in Brno.
'As positive economic conditions for the Czech Republic drives demand for new warehouse space, developers are likely to launch more speculative construction in the most popular areas for end-users/occupiers.' said Petr Zaoral, Director of Industrial & Logistics Agency, Colliers International.
Key Q4 Industrial Figures
Total Stock: 5.69 million m2
Gross Take-up: 1.394 million m2
Vacancy: 5.1%
Prime Headline Rent: €3.70 – 3.90/m2/month