PowerPuff Girls return in brand new series!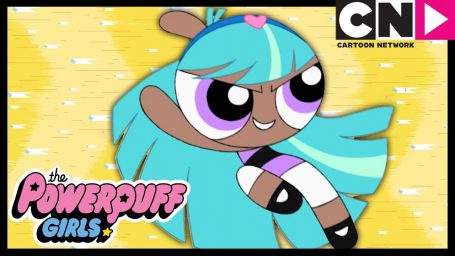 Cartoon Network is launching a new series of the popular PowerPuff Girls including a brand new special "Never been blissed". The new series will air on August 20, 2018 at 13:15.
Together with the new series of the popular Mojo Jojo fighting sisters, a 5-part Bliss special will air on Thursday August 23rd 2018 and a brand new special will air on Friday August 24th 2018.
Bliss is the teenage sister to Blossom, Bubbles, and Buttercup, who has returned from outer space to help her superhero sisters hunt down a deadly alien on the loose in Townsville. The full name of Bliss is Blisstina Francesca Francia Mariam Alicia Utonium.
Bliss first made an epic entrance onto the screens in October 2016 and now she's back for a special 22-minute episode, The Powerpuff Girls: Never Been Blissed. The episode sees Bliss and her sisters track down a deadly alien called 'The Sporde'. With this parasitic alien on the loose, it's up to Bliss, Bubbles, Blossom and Buttercup to stop it before the big school dance, and before it turns Bliss' new crush Logan into a deadly monster.
In the Czech Republic, The PowerPuff Girls first aired during the 1990, though at that time the content was not localized yet. After over 25 years Cartoon Network has added Czech language to its programmes. Among the many popular TV series of the 1990s were beside the PowerPuff Girls, also Dexter´s Laboratory, Johnny Bravo, Dragon Ball Z, Courage the cowardly dog, Ed, Edd ´n´ Eddie.
What you might have not known about the PowerPuff Girls:
On Cartoon Network Latin America, they wereChocolate, Bubble, and Acorn (Bombón, Burbuja, Bellota.) On Italian TV, Lolly, Dolly, and Molly saved the day. (Czech names to be added in Czech Press release – Kytka, Bublinka a Panenka)
Mojo Jojo, the villain, used to be the assistant of Professor Utonium, the same professor who created the PowerPuff Girls.