New Acquisition Strengthens Prologis' Position Around Czech Capital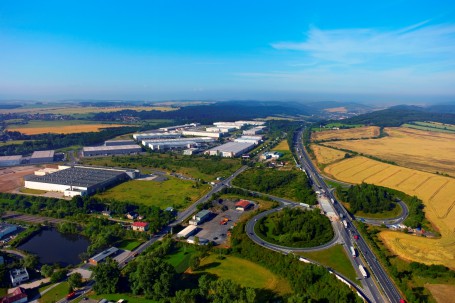 Additional 28,000 Square Metre Facility and 14 Hectares of Land for Prologis Park Prague-Rudna
PRAGUE (June 29, 2015) — Prologis, Inc., the global leader in industrial real estate, today announced it has acquired a distribution facility, comprising 28,000 square metres of leasable space, together with 14 hectares of surrounding development land known as Westgate Park Rudna from Europa Capital.
The new facility, which has been combined with the adjoining Prologis Park Prague-Rudna, has been renamed DC18 and is currently 52 percent leased to sports retailer Sportisimo.
"This transaction reflects Prologis' strategy of investing in performing global markets and in high-quality facilities that optimize our customers' businesses," said Ben Bannatyne, managing director, regional head, Prologis Central and Eastern Europe. "For us to expand Prologis Park Prague-Rudna within a year of its purchase is not only indicative of demand in and around Prague, but also a nod to Prologis' ability to recognise smart opportunities to meet the requirements of our current and potential customers."
Including this acquisition, Prologis Park Prague-Rudna now comprises 18 buildings totalling 191,000 square metres of state-of-the-art distribution space. It is located 20 kilometres from the Prague city centre, just off the D5 highway, which provides convenient access to Germany and Prague International Airport.
With its active engagement in five CEE countries and a portfolio totaling 4.2 million square metres, Prologis is the leading provider of distribution facilities in Central and Eastern Europe (as of 31 March 2015).