MasterCard Start Path Launches Globally to Build the Future of Commerce with Startups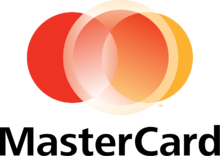 In today's crowded and competitive business environment, startups across the world are seeking global opportunities that will rapidly scale their business. To address this need, MasterCard today announced the launch of Start Path Global – a unique six-month partnership programme for startups that extends Start Path's existing footprint to a greater number of countries globally in Asia Pacific, Middle East, Africa and Latin America. 
The programme builds on Start Path's efforts over the past 18 months having provided a variety of operational support, partnership, or investment for over 40 startups developing the next generation of commerce solutions, including Nymi, ZenCard, BillHop and Gone.
Start Path Global has also been designed to put the startup first: specifically, there is no need for a startup to relocate, no equity taken, immediate access to over 60 MasterCard experts, opens the door to pilot opportunities with MasterCard or MasterCard customers, and with full ownership for any intellectual property (IP) developed.
To learn more about the application process and to find out more information about MasterCard Start Path, visit www.startpath.com.