MasterCard renews sponsorship of UEFA Champions League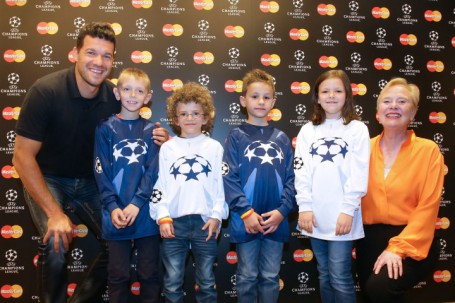 LONDON, 1 July 2015 – MasterCard has announced today that it has extended its long-standing UEFA Champions League sponsorship for the next three seasons through to 2018. The renewal includes sponsorship of the UEFA Super Cup, UEFA Women's Champions League final and the UEFA Youth League finals. The agreement will also see MasterCard continue as the Official Provider of UEFA Champions League player mascots.
As a supporter of Europe's most prestigious club football competition for more than 20 years, MasterCard will continue to bring fans across Europe and the world closer to the UEFA Champions League action by offering Priceless Surprises to cardholders. The player mascots activity in particular gives children all over the world the exclusive opportunity to enjoy a truly priceless experience by walking out onto the pitch with UEFA Champions League stars ahead of Group and Knock-out Stage matches including the Final, which will be held at the Stadio Giuseppe Meazza in Milan in 2016.
Raja Rajamannar, Chief Marketing Officer at MasterCard, said: "We are very proud and excited to renew our sponsorship of the UEFA Champions League, a long-standing partnership dating back to 1994. During this time we've seen countless priceless moments on the pitch and the passion of the fans has continued to grow around the world for this great competition. We look forward to another three seasons of supporting Europe's premier club competition along with the UEFA Super Cup, UEFA Women's Champions League final and UEFA Youth League finals."
Guy-Laurent Epstein, Marketing Director of UEFA Events SA, commented: "We are very pleased to continue our long-standing partnership with MasterCard, who have been an active supporter of the competition since 1994. Having a global and trusted company like MasterCard as a UEFA Champions League sponsor is a great asset, and we are delighted to have them on board. Through their extensive activations on a global level, MasterCard will continue to play an integral role in bringing the UEFA Champions League closer to fans."