Customer Demand Drives Occupancy Rate at Prologis Park Prague-Jirny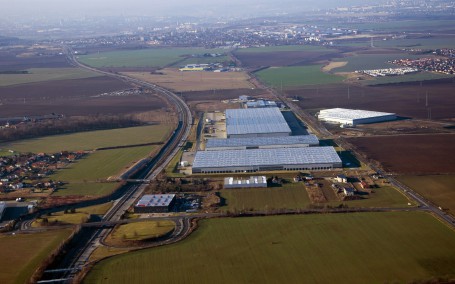 Prologis Leases 12,000 Square Metres to Neovia
PRAGUE (July 1, 2015) — Prologis, Inc., the global leader in industrial real estate, today announced that it has signed a new five-year lease agreement for 12,077 square metres of distribution and office space with the Belgian branch of Neovia Logistics Services LLC at Prologis Park Prague-Jirny.
Neovia, a global industrial contract logistics company, is expected to begin its operations in Building 1 in the fourth quarter.
"We are witnessing a substantial influx and expansion of companies within the Prague market, and Prologis continues to focus on providing expertise and resources for helping these businesses optimise their operations throughout the region," said Pavlina Plaskova, leasing manager, Prologis Czech Republic. "Owing to Prologis Park Prague-Jirny's central location in terms of distribution routes, this park has become very popular among our current and new customers, and we are delighted to see it reach full occupancy."
Prologis Park Prague-Jirny is a modern distribution park, currently comprising 211,000 square metres of distribution and office space. An additional two build-to-suit facilities, totalling 31,000 and 13,000 square metres, are also under construction, while a third 28,830 square metre build-to-suit expansion agreement was recently signed by multinational retailer, Globus, which is doubling its current space. The park is located eight kilometres east of Prague's city border with direct access to the D11 motorway, enabling efficient distribution to local markets as well as neighbouring countries.
With its active engagement in five CEE countries and a portfolio totalling 4.2 million square metres, Prologis is the leading provider of distribution facilities in Central and Eastern Europe (as of 31 March 2015).