Krakow's Enterprise Park Has New Ownership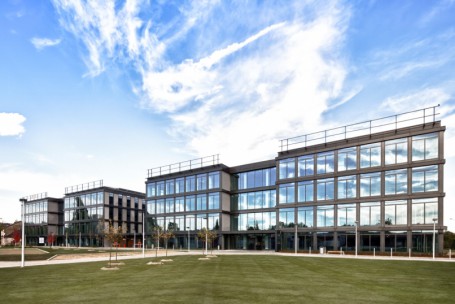 KRAKOW, June 4, 2015 – Avestus Real Estate has entered into a joint venture with European Property Investors Special Opportunities 3 LP (EPISO 3), an opportunity fund advised by pan-European real estate investment manager Tristan Capital Partners, to acquire the Enterprise Park office complex, located in Krakow's Podgórze district.
"We are delighted that EPISO 3 has joined us to continue the success of Enterprise Park, a flagship office project in Krakow," says Roger Dunlop, CEO of Avestus Real Estate. "Together we will commence the next phase this autumn comprising of two additional office buildings totalling up to 23,500 sqm, for which there is already significant interest from the occupier market. This only goes to highlight the strong position of this project on the market among top international companies."
Enterprise Park currently comprises of three buildings offering a total of c. 30,000 sqm of Class-A office space, located 3.5 kilometres from Krakow's city centre. An additional building consisting of nearly 6,000 sqm is scheduled for completion in Q1 2016 and is entirely pre-let. Buildings E & F are scheduled for completion towards the end of 2017.
Enterprise Park's tenants include blue-chip companies such as Cisco, Delphi, C2HM Hill and Grupa Gastromall.  All of the buildings in the complex are BREEAM-certified with a "very good" rating, owing to numerous eco-friendly solutions.