Where will 2016 take you? Say Hello to new destinations with Emirates' global offers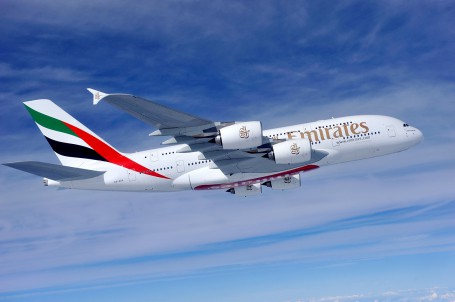 RAGUE, 5 January 2015 – Ringing in new adventures for the new year, Emirates is launching its much-awaited global sale to inspire and encourage travelers to explore new destinations and revisit their favourite cities.
For a limited time, globalistas can say "hello" to new adventures in Emirates' expanding global network with special offers on Business and Economy class fares. Bookings have to be made between 5 January 2016 and 18 January 2016, and must be for travel between 15 January and 18 March 2016, 26 March and 22 June 2016 or 1 September and 30 November 2016*.
All inclusive Business Class fares from Prague start at CZK 56 500 to the Middle East, CZK 49 200 to Asia,
CZK 101 100 to Australasia and CZK 64 000 to Africa; and with Economy Class fares from Prague starting at CZK 9 990 to the Middle East, CZK 12 900 to Asia and CZK 14 700 to Africa.
"We know that many people have begun thinking about their travel plans and aspirations for 2016, and we are pleased to add a little more inspiration and incentive to help turn those plans and dreams into reality," said Thierry Antinori, Emirates' Executive Vice President and Chief Commercial Officer.
"Our global destination network across six continents offers something for every traveller, and we are now combining that wide range of travel choices with special rates to offer would-be travellers with an even more appealing value proposition. Aside from choice, connectivity, and value, the Emirates experience also means customers can look forward to industry-leading comforts on board our modern jets, and award-winning service from our friendly cabin crew."
Emirates flies to 150 destinations in 80 countries. Adventurous globetrotters can explore the airline's newest destinations launched in 2015: Bali, Multan, Orlando, Mashhad and Bologna. Emirates will commence flights to Panama City on 1st February 2016, opening the airline's first gateway destination in Central America. The airline will also expand its services in mainland China with flights to Yinchuan and Zhengzhou from 3rd May 2016.
Emirates offers excellent onboard service from an international cabin crew who come from 130 different nations and speak over 60 languages.  With lie-flat beds in Business Class, the largest in-seat screens in the world in Economy class at 13.3 inches and more than 2,000 channels of on-demand entertainment on the award-winning inflight entertainment system, ice Digital Widescreen, Emirates provides quality products and value for money. Those travelling with children can take advantage of the extensive family offering from priority boarding across all airports to special kid's meals, dedicated children's entertainment on ice and exclusive toys and Lonely Planet Kids activity bags on board.
The airline's young and environmentally friendly fleet comprises entirely of wide-body aircraft, namely the popular Boeing 777 as well as 71 iconic Airbus A380 aircraft.
For more information on Emirates, including how to book flights and a complete list of terms and conditions, contact your travel agent or visit www.emirates.com.
*local terms and conditions apply