Hydrogen-powered endurance race showcases Horizon Educational's role in science education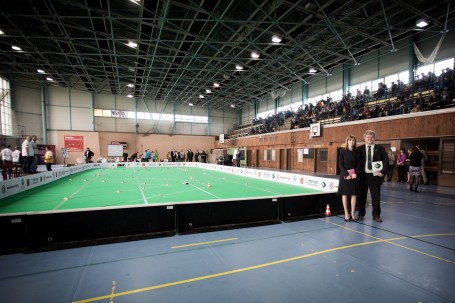 Prague, 30th April 2015 – Student teams from Czech schools are competing today in Prague to survive a four-hour endurance race with remote-control cars which they have built themselves using hybrid hydrogen power systems.
The Prague race is the first in an international series designed to highlight clean energy as part of a comprehensive technical education. With financial support from Moravia Steel, the school teams have built their cars around Horizon's H-Cell 2.0 hydrogen hybridization system, which features exceptional power-to-weight ratios and zero emissions.
From Prague the competition moves to St Martin de Boulogne on 15-16 May, while May also sees a twin event involving seventeen schools in Florida. In 2016 the challenge goes intercontinental, with 200 European schools and 240 in the United States already signed up to participate.
Technical learning: a revolution in practical education
Horizon Educational has become a major player in the design and provision of teaching and learning materials in the technical fields. Founded in 2013, the company now has customers in eighty countries, mainly in the U.S., Europe, and Asia. Offering a range of science kits, Horizon is committed not only to providing educational tools to promote technical education worldwide, but also to opening young minds to the wonder of renewable energy science. In addition, the company's own in-house education team works toward developing a suite of lesson plans, teacher's guides and student workshops to support educators, empower teachers, and to get kids excited about technical education.
"We are proud and excited to play a part in supporting the learning of technical subjects with our involvement in the Hydrogen Horizon Automotive Challenge," said Timo Lukkarinen, CEO of Horizon Educational. "We are convinced that practical, problem-based learning is the future of science education – and by staging the 'Le Mans' of remote-control hybrid hydrogen cars we are helping to give students an experience where they are learning a lot while also having a lot of fun."
"We very openly welcome the initiative of the Hydrogen Horizon Automotive Challenge. Not only does the school get the latest technical equipment, but students can also learn many new things in an entertaining way. Through this method, students are also able to promote their field of study," said Mojmír Kašprišin, Moravia Steel's Member of the Board.
Students learn technical theory and practice
All schools participating in the contest get not only all the equipment and hardware for their technical classes, but even more importantly they receive a complete curriculum with lesson plans, teacher's guides, experiments examples and labs, which they can use for the next several years. This important set of teaching material is prepared by professional teachers cooperating with Horizon Educational across the globe and localized for each market.
Kateřina Horiszny Šarešová, Managing Director, Horizon Europe, also said: "We feel that finding the technicians and engineers of tomorrow is becoming a general problem for all industrial groups worldwide. Therefore, we are trying to make technical education more popular so that it can again attract many students, especially in countries where there used to be a tradition of highly-skilled technicians. The Czech Republic is a good example of this, and we feel there is a large potential among the young generation, we just have to present technical subjects to them in an entertaining way."