Four Seasons Hotel Prague Introduces The Masaryk Mocktail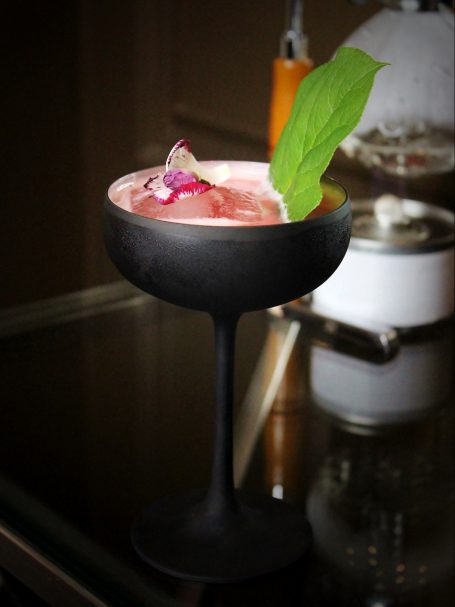 To honour the 100th anniversary of the founding of the Czechoslovak Republic, the Four Seasons Hotel Prague is paying homage to the country's first president, Tomas Garrigue Masaryk, with the creation of an exquisite non-alcoholic cocktail in his name.
Masaryk, somewhat of a teetotaller, once famously he said "Concerning drinking alcohol, I have never drunk spirits". Inspired by these words of wisdom, the Four Seasons Hotel Prague have designed a mouth-watering new alcohol-free addition to their drinks menu. Delicious flavours such as almond syrup and strawberry puree are shaken into perfection and served in a black coupette over a chunk of ice. The Masaryk mocktail is beautifully garnished with fresh bay leaves, carnations and rose tea buds, making this a drink worth raising your glass to.
Beverage Operations Manager Lukas Jehlicka says "We wanted to create a drink inspired by the most prominent figure in Czech history in order to celebrate the 100th anniversary. Tomas Masaryk, with his tee-total attitude gave us the perfect opportunity to invent an enticing mocktail that everybody can enjoy."
Recipe:
10ml almond syrup
20ml strawberry purée
40ml Equilibrium tea – Vacuum pot
1 bsp natural yogurt
10 fresh lime
1pcs fresh pineapple
The Bar at the Four Seasons Hotel Prague is open from 07am to 10:30pm Monday to Sunday.