FIRST FULLY GROUND-TO-AIR OPTIMIZED AIRPORT IN THE WORLD WITH KIWI.COM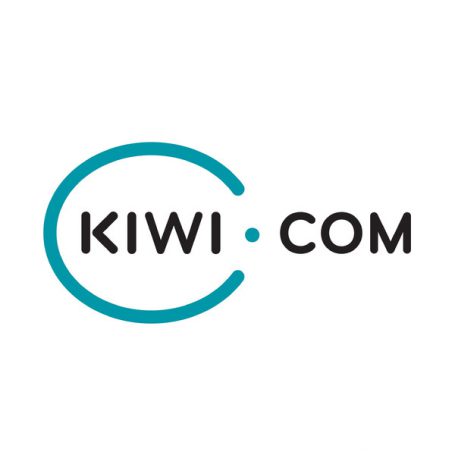 Kiwi.com, a leading online travel technology company, announces today that it has been working closely with Aéroports de Lyon to make it the first fully ground-to-air optimized airport in the world.
The main focus was put on Kiwi.com's process of "minimum connecting time" optimization, which fully integrates ground transport networks with flight transport networks to enable seamless travel between various modes.
By working closely with Lyon Airport over the past 6 months to add full ground content networks connecting the airport, Kiwi.com can increase the catchment area of France's second regional airport, raise customer satisfaction and offer new possible connections for better prices. Up to now, passengers are indeed able to purchase in a unique booking a combined bus / train and air ticket with a guarantee on the whole journey. All the ground access to and from the airport are indeed now available : Ouibus, Flixbus, Ouigo, high-speed TGV train and Rhônexpress.
Aéroports de Lyon has been selected by Kiwi because of their capacity to integrate  new services and developments and the exceptional connectivity Lyon-Saint Exupéry airport has with its catchment area :
Lyon city center is only 30 minutes from Lyon airport thanks to Rhônexpress.
Lyon is the only airport in France outside Paris with a high speed train station 5 minutes walking from the terminals, linked to 29 cities in Italy & France thanks to both Ouigo & SNCF TGV ;
22 cities in Lyon's catchment area have direct bus services to / from the airport thanks to Ouibus & Flixbus.
Kiwi.com is the ideal partner for minimum connection time optimization because it is the pioneer of 'virtual interlining', whereby its proprietary algorithm enables customers to automatically combine flights from more than 500 airlines, many of them budget carriers that do not normally collaborate with each other and use regional airports, into a single itinerary. This massively increases the range of travel options for consumers, from budget to luxury, as well as entirely new routes using multiple modes of transport that are not currently being served.
It is then now possible to book a journey from Saint-Etienne to Cagliari with a guaranteed connection between Ouibus and Volotea or to travel from Belgrad to Grenoble at a lower price thanks to Wizz Air and Ouibus.
Lyon-Saint Exupéry will be the first airport using Kiwi.com's unique minimum connection time application programming interface (API) for optimizing connections by road, rail and air, completely covering the region of France's second-biggest city with ground content that will be bookable through the Kiwi.com website.
"This cooperation agreement with Aéroports de Lyon will benefit customers greatly, as it will decrease minimum connecting time significantly, allowing Kiwi.com to offer new ground/air combinations via Lyon for a better price," said Cédric Fechter Managing Director, from Aéroports de Lyon. " The airports of the VINCI Aéroports network aim to offer the best service to their customers. We are rethinking the journey of our customers to make it easier and more comfortable. Booked and guaranteed connections are an integral part of this process
"We are delighted to be partnering with Lyon Airports as they seek to further expand their excellent customer experience", said Zdenek Komenda CBDO at Kiwi.com. "At Kiwi.com our aim has always been to make travel better for all who want to explore alternative routes, carriers, budgets and so on to make their prefect trip".