Enterprise Investors to invest in SMT Software Services and create Polish software solution leader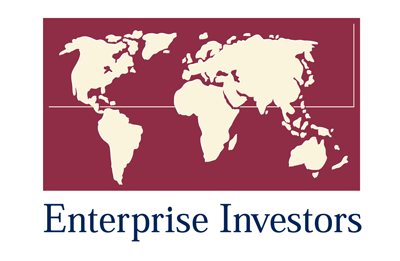 Warsaw, 17 September 2015 — Polish Enterprise Fund VII, a private equity fund managed by Enterprise Investors, has signed an agreement to acquire 100% of shares in a software house SMT Software Services, in a carve-out transaction from SMT SA. Enterprise Investors plans to merge SMT Software Services with its portfolio company BLStream in order to create the industry's largest player from Poland.
The value of the transaction is EUR 36.1 million;
The deal is conditional upon obtaining antimonopoly approval.
SMT Software Services is an innovative software house from Poland specializing in development of tailor-made software solutions, as well as staff augmentation services for domestic and international clients. Its customer base consists of renowned companies operating on financial services, TMT, consulting and retail markets. The company was established in 2002 and today its nearly 700 specialists operate through 7 offices in Poland. In addition the company has subsidaries in Germany and UK.
BLStream designs and builds premium software solutions for blue-chip clients. It focuses on mobile technologies and its portfolio is dominated by companies operating in automotive, retail, telecom, media and technology sectors. It is headquartered in Munich and has regional offices in Finland, UK and USA. It employs 350 IT and UX specialists, who work in five development centers in Poland and Germany. BLStream was founded in 1999 and in 2012 Enterprise Venture Fund I, the venture capital fund managed by Enterprise Investors, invested in the company's expansion.
With nearly EUR 50 million in revenue and more than 1.000 IT specialists by the end of 2015, the merged entity will become the software solution leader in Poland. "SMT Software Services and BLStream are compatible in terms of main export geographies, have perfect fit across customer base and together they can offer a broad and complex portfolio of design and software development services." said Rafał Bator, partner at Enterprise Investors in charge of the investment. "By acquiring SMT Software Services and merging it with our existing portfolio company we aim to create the largest Polish player, with organizational critical mass necessary for further expansion. We expect to double the number of specialists in the next four years. The merged entity will have credibility to acquire large contracts internationally. The company will also have a larger base of interesting, cross-border projects to attract and retain the best people, which I believe is a key to success." he added.
"SMT SA, the current owner of SMT Software Services, is implementing its announced strategy of focusing on the global development of iAlbatros, a company operating in the business travel segment. We are realizing this objective step by step and aim to exit our non-core investments by the end of the year. The sale of SMT Software Services initiates this process," said Konrad Pankiewicz, president of the management board of SMT SA. "I am confident that Enterprise Investors will ensure this company's dynamic development as part of their business ecosystem," Pankiewicz added.