Emirates increases Phuket service to a double daily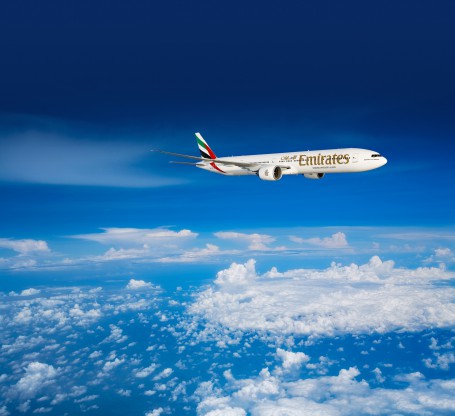 Strong demand prompts additions to weekly schedule, boosting connections from more than 70 destinations in Europe, Middle East and Americas
DUBAI, UAE, 25 September 2015: Emirates, a global connector of people, places and economies today announced additional services between Dubai and Phuket, meaning the popular Thai holiday island will be served twice daily from 1 December 2015.
Responding to high customer demand, in particular during the peak winter travel season, the new flights will double current capacity and ensure better connections for travellers from cities in Europe, the Americas and the Middle East, via the airline's Dubai hub.
Thierry Antinori, Emirates' Executive Vice President and Chief Commercial Officer, said: "In response to strong demand, the introduction of a double daily service to Phuket will increase convenience and flexibility for visitors to the Southern region of Thailand, as well as make it easier for residents of the area to connect to Dubai and the rest of the world. With the ongoing expansion of Phuket International Airport set to double capacity, a twice-daily service provides Emirates with the perfect opportunity to further support the local travel and tourism industry.
"This newly added service will complement our existing six daily flights to Bangkok and our recent codeshare agreement with Bangkok Airways, offering ease of connection to different cities across Southeast Asia to and from Dubai and providing a smoother, more convenient travel experience."
Phuket Island is the gateway to the southern part of Thailand making it easier for people to expand their travels to Khao Lak, Phang-nga, Koh Samui, Trang, as well as Krabi and Koh Lipe. Known for its abundance of white, sandy beaches and easy access to the Andaman Sea for world class diving, Phuket has grown in popularity as an international destination, welcoming more than six million visitors to the island in the first five months of 2015 (source: www.tourism.go.th)
Emirates will operate the new flights with a Boeing 777-300ER, offering eight seats in First Class, 42 seats in Business Class and 310 Economy Class seats. On Emirates, throughout all cabin classes, passengers can enjoy more than 2,000 channels of entertainment on demand on ice, the airline's award-winning in-flight entertainment system. Passengers also have the added bonus of a generous baggage allowance with 30 kilograms for those travelling in Economy Class, 40 kilograms for Business Class and 50 kilograms for First Class.
EK396 will operate four times per week and will depart Dubai at 2255hrs and arrive at Phuket at 0800hrs the following day. The return flight, EK397 will depart Phuket at 0930hrs and arrives in Dubai the same day at 1320hrs.
EK394 will operate three times per week and will depart Dubai at 2005hrs and arrive at Phuket at 0510hrs the following day. This flight provides an attractive departure time for travellers from the UAE and Middle East. The return flight, EK395 will depart Phuket at 0710hrs and arrives in Dubai the same day at 1100hrs.
In addition to Phuket, Emirates flies 42 times a week to Bangkok, and from 1 December, four of the six daily flights to Bangkok will be served by an A380. The airline also recently announced a codeshare agreement with Bangkok Airways, which added 19 routes across a number of Southeast Asian cities, and a total of 14 new destinations to the Emirates global network, seamlessly connecting customers to new tourist destinations.