"DESCENDANTS" STAR SOFIA CARSON PERFORMS RETRO-SOUL VERSION OF THE MOVIE'S HIT SONG "ROTTEN TO THE CORE" IN NEW MUSIC VIDEO DEBUTING FRIDAY, AUGUST 21 ON VEVO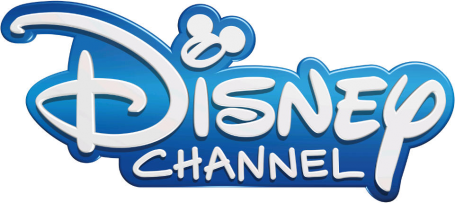 Actress, singer and songwriter Sofia Carson performs her retro-soul version of "Rotten to the Core," the hit song from Disney's "Descendants," in a music video premiering FRIDAY, AUGUST 21 (12:01 a.m., PT) on DisneyMusicVevo. Carson stars as Evie, the daughter of the Evil Queen in Disney's "Descendants," which delivered over 12.2 million Total Viewers in its television premiere in the US and ranks as cable television's #5 original movie of all time. The "Rotten to the Core" musical number from the movie, now a music video on Vevo, has over 25 million views.
A rising star, Carson is a first generation Colombian-American, raised in Fort Lauderdale, Florida. She is fluent in three languages: Spanish, French and English. This past year she guest starred in Disney Channel's hit comedy "Austin & Ally" and in MTV's "Faking It." In early 2016, Carson will star alongside Sabrina Carpenter ("Girl Meets World") in the Disney Channel Original Movie "Adventures in Babysitting."
Her new music video, filmed in London, was directed by acclaimed British short-film director Naren Wilks ("One Man, Eight Cameras") and Adam Santelli ("Fear the Walking Dead"), using a 3D green-screen cylinder – a technique Wilks invented himself – capturing a kaleidoscope-like effect onscreen. The video will serve as the opening for "Descendants Wicked World," an animated short-form series set in the Auradon and Isle of the Lost Worlds, premiering in the US Friday, September 18 on Disney Channel and Disney online platforms.
In its second week, the "Descendants" soundtrack is #8 on Billboard 200 after entering the chart at #1 last week. It's also #1 on the Billboard Soundtrack chart, #1 on the iTunes soundtrack chart and #4 on the iTunes album chart. The "Descendants" soundtrack debuted at #1 on the iTunes soundtrack chart in Mexico and #3 iTunes soundtrack chart in Brazil. "Rotten to the Core" also debuted as the #1 Soundtrack Song on iTunes in Mexico.
You can watch the music video here: https://www.youtube.com/watch?v=-kv66hKVU34