Arcona Capital gives back to the community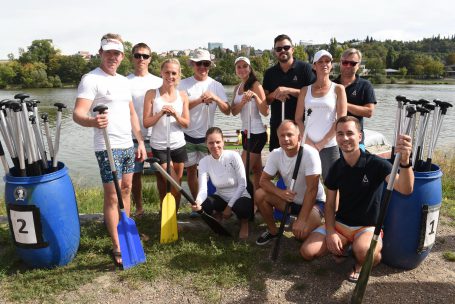 Arcona Capital, an independent manager of property funds and asset manager of entrusted assets / properties in Central Europe, participated in this year's CBRE Dragon Boat Charity Race held on 11th September on the Vltava river at the Císařská Louka area, in the process raising CZK 15,000 for projects run by the charity Dobrý Anděl, which supports families with children suffering from a serious disease. 
"It is always a great honour and pleasure to be part of this annual event. Our participation in this year's Dragon Boat Charity Race was a tremendous effort in pursuit of such a worthy cause," said Zbyněk Laube, Head of Asset and Development Management CEE of Arcona Capital.
Arcona is also pleased to announce a donation this year worth €11,000 to the Kibo Education Trust (KET), a Dutch Trust established in 2008 to start and support vocational training facilities for orphans, Albinos and other 'have-nots' living in the Kilimanjaro district of Tanzania.
KET is concerned with providing vocational training in fields such as carpentry, masonry, plumbing, sewing & tailoring and nursery that until now have not been available in the Kilimanjaro/Moshi area of Tanzania. KET is working on the construction of a vocational school, as well as supporting orphans in the Kibosho region by paying school fees.
"No vocational training has meant, and still means, no possibility to create a job for 'yourself'. It is vitally important that we make available vocational training to local people so they can provide for themselves and their families, keeping them from having to migrate to the cities, while at the same time enabling them to contribute to the development of the local community," says J.B. (Bert) Boekhold, who with his wife Gerda set up KET, whose trustees, being related persons to the founders, do not receive any remuneration nor expense allowances. As such, the Trust has no overheads because all expenses are paid by and via the founders.
"Arcona is delighted to have formed such a worthwhile cooperation with Bert and Gerda's NGO, which employs all its resources to improving the lives and working conditions of those in Tanzanian society who have the least. By offering vocational training in a variety of essential fields, we are contributing on the ground to bettering the lives of these vulnerable people and their communities," says Guy Barker, Managing Director of Arcona Capital. "As the late Nelson Mandela said: 'Education is the most powerful weapon which you can use to change the world'."