Cross-Border European Property Investment Doubled in Q1 to €38bn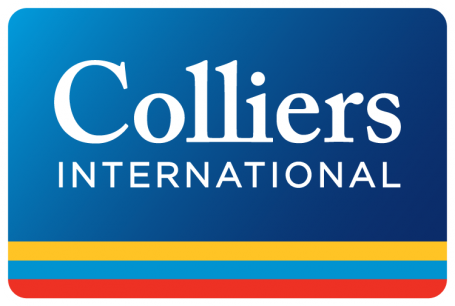 LONDON, May 21st, 2015 – Cross-Border capital investment throughout European real estate doubled during the first quarter of 2015 to €38bn compared to the first quarter of 2014 (€19bn) showing the effects of Mario Draghi's €1.1trillion quantitative easing programme, according to Colliers International research.
London continues to be Europe's favourite cross border market, contributing almost a quarter (23%) of all investment volumes with approximately €9bn during Q1 followed by Paris with €2.1bn investment.
Richard Divall, Colliers International EMEA Head of Cross Border Capital Markets, commented, "Europe still remains the focus of global capital flows with the US recovering quicker and their gateway cities deemed expensive, Asia economies slowing and Australia tipped to enter a recession and although European economic recovery has slowed, quantitative easing will make currency play a bigger part in global capital targeting Europe for real estate this year."
Colliers argued US investment has taken advantage of the weak Euro, plying €44bn into the market throughout the previous 12 months.
Colliers observed mergers and acquisitions increased in 2015 as global investors, who have raised unprecedented levels of capital for real estate acquisitions, seek to gain quick access to existing European portfolios with experienced property teams. Notable successes include:
– Australia's Cromwell Property Group acquiring Valad Europe
– Northern Realty Finance Corporation's US REIT acquiring a 15% stake in pan-Europe fund manager AERIUM
– TPG Capital buying Cushman & Wakefield
– PIMCO and Griffin Real Estate buying a share of Echo Investments, a Polish property company with €1.5bn of AUM
– Unibail-Rodamco rumoured to be targeting shopping centre giant Westfield from investor pressure following the merger in 2014 of Klepierre and Corio
Colliers added APAC investors have been responsible for breathing new life into London development projects and large-scale regeneration projects, citing AustralianSuper's 25 per cent stake in Kings Cross (£200m); Temasek-led AXA's development of Bishopsgate Tower (formerly known as The Pinnacle); and China Minsheng Investment Corporation's £1bn injection into the regeneration of Albert Docks.
Logistics is growing from strength to strength with the latest platform set up between Singapore's GIC and Exeter Property Group targeting €300m across Europe. Logicor continues to build up its European portfolio and AEW Europe has had notable recent success with its new pan European logistics fund.
Behind London and Paris, Dublin's first quarter investment totalled more than half of its 2014 total at more than €920m, thanks to a strong foreign investment appetite in the office market – in particular US Starwood'; Global REIT's €350m acquisition of Lone Star's Dublin office portfolio and Union Investment's €232m acquisition of Facebook's headquarters.
In Q1, Italy saw a huge increase in volumes particularly from opportunistic capital as its bad banks, such as Unicredit and Prelios, start to sell its bad loans. China's Fosun, Switzerland's Partners Croup, Blackstone, Kennedy Wilson and Cerberus all have enjoyed success to date this year.
Across European countries during the first quarter, foreign capital investment totalled €9.7bn in Germany, €1.9bn in Italy and 1.3bn in The Netherlands.