Colliers International Expands Marketing Department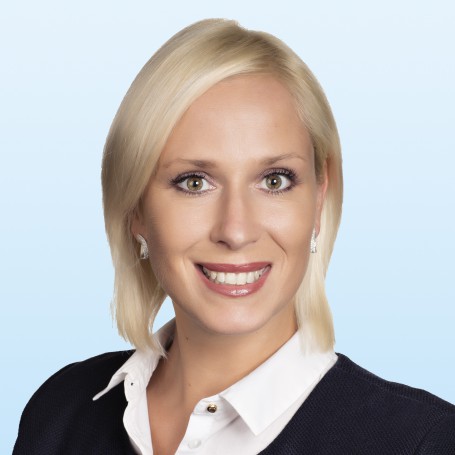 Colliers International today announced that Lucie Schwabova has joined Colliers Czech Republic as Marketing Manager. She will have a dual role working both with Colliers Czech Republic and sharing her experience with the wider EMEA region.
Lucie will be responsible for CEE marketing which will see her work closely with the EMEA marketing and communications team. Her key responsibilities for the Czech office will be helping with their branding, PR coordination, events and social media.
'Lucie's experience and professionalism will be key as she works across CEE and we are thrilled to have her joining us,' said Richard Crook, Head of Marketing & Business Development, EMEA. 'I am confident that her creativity and knowledge will be of benefit not only to our Czech office, but also the region as a whole.'
Prior to joining Colliers International, Lucie worked as Internal Communications & CR Manager at UPC Česká republika and also gained experience at Acer and Remmark.
###
About Colliers International Group
Colliers International Group Inc. (NASDAQ: CIGI; TSX: CIG) is an industry leading global real estate services company with more than 16,000 skilled professionals operating in 66 countries. With an enterprising culture and significant employee ownership, Colliers professionals provide a full range of services to real estate occupiers, owners and investors worldwide. Services include strategic advice and execution for property sales, leasing and finance; global corporate solutions; property, facility and project management; workplace solutions; appraisal, valuation and tax consulting; customized research; and thought leadership consulting.
Colliers professionals think differently, share great ideas and offer thoughtful and innovative advice that help clients accelerate their success. Colliers has been ranked among the top 100 outsourcing firms by the International Association of Outsourcing Professionals' Global Outsourcing for 11 consecutive years, more than any other real estate services firm.
For the latest news from Colliers, visit Colliers.com or follow us on Twitter: @Colliers and LinkedIn. To see the latest news on Colliers International in the Czech Republic, please visit colliers.cz.
For further information, please contact:
Pavel Schuster, Account Manager
Best Communications
Phone: +420 721 758 867
Email: pavel.schuster@bestcg.com
Colleen Klei, International Account Manager
Best Communications
Phone: +420 725 391 461
Email: colleen.klei@bestcg.com