Colliers data shows record investment into CEE real estate in 2018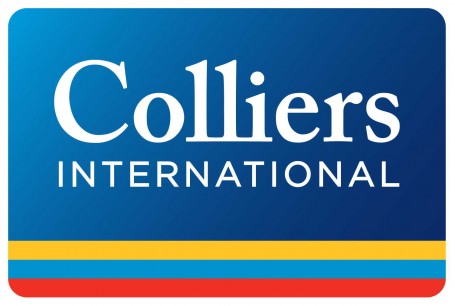 Strong investment flows into Central and Eastern European real estate worth €4.8 billion in the fourth quarter of 2018 lifted the total volumes for the year to a record €13.8 billion, according to the latest research from leading global real estate consultant Colliers International.
In the report, "The CEE Investment scene – Q4 2018 CEE flows and drivers", Colliers data shows that Poland and Slovakia remained the drivers of the 5% rise investment flows in 2018, as their volumes increased 41% and 46%, respectively, from the year before. However, this overall growth in investment volumes was down from the 8.3% rise seen in 2017 due to the falls recorded in investment flows in the Czech Republic (-30%), Hungary (-6%), Romania (-5%) and Bulgaria (-30%).
The Office segment overhauled Retail as the largest recipient of CEE investment in 2018 as fourth-quarter volumes jumped 55% year-on-year to give a total for the year of €5.639 billion. Retail, which was the largest recipient of investment in 2017, saw its volumes fall by 7.2% in 2018 to give a full-year total of €4.687 billion. Industrial flows worth €2.839 billion accelerated in the fourth quarter to register a solid year-on-year rise of 20%, reflecting strong GDP growth across the region.
In geographical terms, investment flows from Asian, South African and Western European buyers picked up in the fourth-quarter. Western Europeans turned net buyers marginally, making them the largest source of investment flows in 2018 with 25.4% of the total. In second place were CEE domestic buyers with 23.9% of the total, followed by those from the US (15.1%), South Africa (10.0%), Asia (9.0%) and UK (7.5%). US and UK funds were again net sellers in the second half of 2018.
Yields compressed very moderately in the Office sectors of key CEE capital cities in the fourth quarter of 2018 and the Colliers 12-month forecast sees room for some further yield tightening, particularly in Budapest.
"Our teams in the region foresee less rent hikes over the coming quarters than we did in July 2018. Rental growth looks most likely to us in Office, especially in Budapest, Prague and Warsaw. Rent momentum looks strong across the board in Budapest," says Mark Robinson, CEE Research Specialist at Colliers International Czech Republic.