CHEP awarded for its efforts in the areas of CSR and sustainability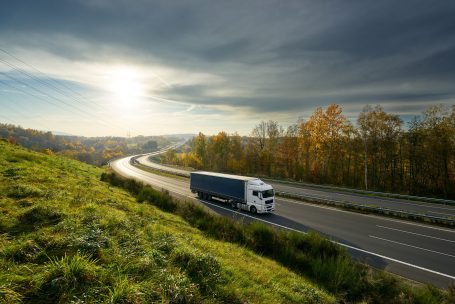 Supply chain solutions company CHEP Europe has earned an EcoVadis Gold Recognition Level for its sustainability achievements, remaining amongst the top 5% of all suppliers evaluated globally. With this recognition, CHEP becomes the only supply chain company to achieve the top rating for five years in a row. The Gold Level was awarded to CHEP Europe for its environmentally-conscious development and achievements in areas concerning the Environment, Supply Chain, Labour Practices and Fair Business Practices.
EcoVadis' methodology is built on international Corporate Social Responsibility standards, including the Global Reporting Initiative, the United Nations Global Compact and the ISO 26000. It covers 198 categories and assesses 60,000 companies across 155 countries.
Geraint Thomas, CHEP Europe Sustainability Director said: "We are extremely proud to receive yet another recognition for our efforts in Corporate Social Responsibility. Being socially responsible is at the heart of everything we do. As pioneers of the circular economy, our work has always eliminated waste throughout the supply chain. It protects our forests and reduces landfill. We recognise that sharing and reusing our finite resources is the right thing for society.  Only last year, our activities reduced 1.3 megatonnes of waste and 2 million tonnes of CO2, and saved 1.7 million trees."
Brambles named the world's most sustainable company
CHEP is part of the Brambles Group, a supply chain solutions business based on a 'share and re-use' model for its delivery of pallets, crates and containers. The Group was recently named the most sustainable company globally by Dow Jones's Barron's magazine, published by Dow Jones & Company, a division of News Corp and a sister publication of The Wall Street Journal. This recognition is the result of Brambles' focus on the environment, implementing the circular economy at a global scale while ensuring that people are at the centre of everything they do.
The magazine analysed the performance of the world's 1,000 largest publicly-traded companies by market capitalisation with regards to their shareholders, their employees, their customers, the community and the planet. This analysis translated into more than 230 Environmental, Social and Governance (ESG) performance indicators.
Overall 'A' from the Ellen MacArthur Foundation´s circularity assessment tool
Brambles also received recognition in connection with the Ellen MacArthur Foundation´s circularity assessment tool – Circulytics. The Foundation was founded in 2010 to accelerate the global transition to a circular economy. Circulytics enables individual businesses to accurately measure their readiness and overall performance with regards to the circular economy. The Brambles Group participated in the design and testing of Circulytics, described as the "most comprehensive circularity measurement tool available". The tool was launched in January this year, and the Brambles Group has been awarded an overall A rating.
Circulytics moves beyond measuring material flows alone; it gives clear insights into all circular operations, flags up areas for immediate improvement, and highlights opportunities for strategic innovation. Fundamentally, the tool demonstrates the benefits of reusing materials in a circular model when compared to conventional linear business models. The measuring system is broken down into so-called "enablers" and "outcomes".  The former takes account of elements for which companies are responsible, such as strategy, people, systems and processes, innovation and external engagement with clients and suppliers. Brambles consistently achieved full scores across all themes in this category.
Juan José Freijo, VP Global Head of Sustainability for Brambles and keynote speaker at Prague´s Retail Summit conference, said:  "The beauty of this tool is that it helps us to achieve great results: it encourages us and supports our desire to become ever more circular in our operating model. This excellent result reinforces our ambition to further increase the proportion of our energy coming from renewable sources and thus positively influence our operational footprint on the environment."