Arcona Capital on course to complete acquisition of 11 shopping centres in Poland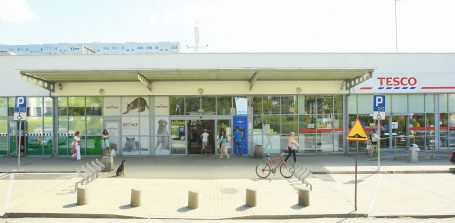 Arcona completes on 8 of the centres, will complete on remainder by end of Q1 
Prague, 19 January 2017: Arcona Capital, a leading independent manager of property funds in the markets of Central Europe, has announced that its Arcona Property Fund is on course to complete the acquisition from RECE of a portfolio of 11 neighbourhood shopping centres in Poland for €25.9 million.
Arcona has already completed on eight of the centres and will complete on the other three centres by the end of the first quarter of 2017.
The acquisition increases the number of the Fund's assets to 25 with a total value of €83.7 million. As a result of the transaction, the new Polish assets will make up 34% of the Fund's portfolio, with the majority of 46.5% in Slovakia and 19.5% located in the Czech Republic. About 49% of the portfolio comprises office properties, followed by 35% of retail and 16% of other assets, mainly student accommodation. The occupancy rate within the Fund has risen from 78.2 to 82.6%.
"We are delighted with the progress we are making in closing this very significant and game-changing acquisition in Poland," says Guy Barker, director of the Arcona Property Fund and a Principal of Arcona Capital. "With this acquisition, the Fund is taking a strategic position in what is Central Europe's largest real estate market. It is a crucial step in establishing the Fund as the benchmark-quoted real estate vehicle in the region, offering both private and institutional investors an attractive dividend yield."
Arcona Capital is targeting an annual return of 8% for the Fund, growing its total asset value to €500 million by adding another 30 to 50 assets over the next three to five years. The Fund is planning an allocation of €200 million in Poland, €100 million in the Czech Republic, €50 million in Slovakia and €150 million in other Central and Southeastern European markets, including Romania, Bulgaria, Serbia, Croatia and Hungary.