Ukraine: AREVA and ENERGOATOM Sign Memorandum of understanding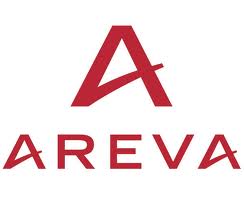 Paris, 4 December 2015 – AREVA and Ukrainian nuclear utility ENERGOATOM have signed a Memorandum of understanding to reinforce cooperation between the two companies for safety upgrades of existing and future nuclear power plants in Ukraine, lifetime extension and performance optimization. The agreement covers areas and expertise in fields such as reactor maintenance and inspection, outage optimization, electric systems, filtered containment venting systems as well as equipment and material obsolescence management.
Michael Cerruti, Commercial Director of AREVA's Reactors & Services Business Group, said: "The signature of this agreement represents a new stage in the cooperation that AREVA has established with ENERGOATOM and testifies to the company's engagements in Ukraine. It also demonstrates AREVA's capacity to provide services for all types of nuclear reactors, including the VVER."
Yuriy Nedashkovsky, President of ENERGOATOM, added: "The collaboration between AREVA subsidiaries and Ukrainian nuclear power plants has started even before our companies were created. I hope that this MoU will reinforce the direct cooperation between our two companies."
There are currently 15 reactors in operation in Ukraine.