SUSTAINABILITY IS NOT ENOUGH! REGENERATIVE BUSINESS IS THE FUTURE.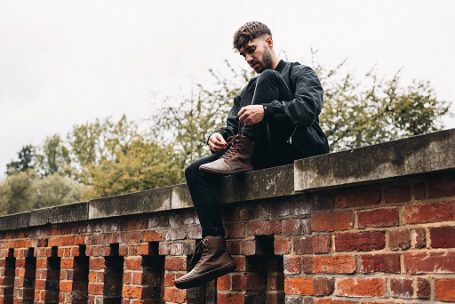 Vivobarefoot announce B Corp Status as part of push show the only way to do business in the future is by regenerating the health of people and our natural world.
Global barefoot footwear company Vivobarefoot today announces its official B Corporation certification. Only at the very start of their regenerative journey, Vivobarefoot have entered the B Corp community with a score of 98.8. Proudly sitting alongside their footwear family of Veja with 84.2 and Allbirds with 89.4.
B Corp is a stepping stone to Vivobarefoot's wider regenerative goals. That's why they continue to voice the view that the system in which their business operates is full of corporate greenwashing and needs to be radically redefined. Focusing on unrealistic profits lines whilst just doing a little less harm is not good enough and so they are using their B Corp milestone to help show there is a better way, and demand change.
Vivobarefoot has been able to verify that their barefoot footwear are regenerative and contribute to overall foot health such as the strengthening of muscles and improvement of stability versus traditional shoes. Vivobarefoot Co-Founder and CEO, Galahad Clark added:
"Making more sustainable shoes out of more sustainable materials to minimise negative impact isn't going to cut it. That's why our starting point isn't shoe making at all: It is bare-foot-wear; scientifically proven to regenerate and restore our health.
Whilst we have a serious amount of work to make our business regenerative for people and planet in other ways, we know our starting point, our shoes, already are."
Vivobarefoot are changing how footwear is made and consumed, with their most recent venture being the launch of ReVivo, the first ever recommence platform that revives, reconditions and resells worn and returned footwear from the brand in a bid to keep footwear on feet longer and help stop the huge amount of shoes ending up in landfill each year. As part of Vivobarefoot's wider regenerative journey they will also be launching 3D footwear, opening up radical transparency in their supply chain and redesigning all their current footwear to allow them to reduce all suppliers and materials that make the products.
Emma Hamilton-Foster, Vivobarefoot's Sustainability Director called for all businesses to reconsider their approach to sustainability:
"Sustainability has become a buzzword and tick box exercise for many brands and is a distraction on what genuinely needs to be done to stop us destroying ourselves and our planet. We are calling on people everywhere to stop accepting sustainability greenwashing and start demanding radical action to address the very real problems we know regenerative leadership can fix.'
For more information, please visit vivobarefoot.com and @vivobarefoot on Instagram.