Student housing in CEE: The next big thing?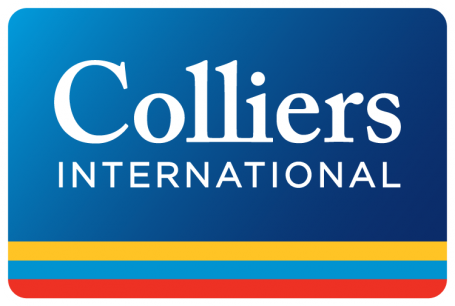 A new report by Colliers International and international law firm CMS reveals that Central and Eastern Europe could be facing a significant shortfall in student housing over the next 10 years, with Prague found to be the third most under-supplied CEE city for private purpose-built student accommodation (PBSA), behind Warsaw and Budapest.
Colliers International and CMS' third annual joint Real Estate report, 'Student accommodation in CEE – the next big thing', examines the evolution of the student housing sector in the core CEE-6  countries, and canvasses views from investors on the relevance of CEE student housing as an asset class and their expectations for the future.
Mark Robinson, CEE Research Specialist in Colliers International comments: "Student activity and spending is not especially moving in line with an economic cycle. Thus, the end user demand is not correlated with that for sectors more tied to faster GDP growth, for example office or industrial. These characteristics are worthwhile for investors to consider right now, given that GDP growth estimates for the Eurozone (and other countries around the world) are being revised downwards."
A lack of affordability, the availability of very cheap but low-quality private houses and state-owned dormitories, and tight university budgets have all contributed to limiting development of student accommodation in CEE. However, a key demographic shift marked by strong growth in international students is shifting expectations – and perhaps affordability – towards international norms, where the standout European leader in terms of PBSA investment has been the United Kingdom. But is the CEE region equipped to cope with this potential influx of students?
Investor appetite for student accommodation growing
Over 32% of investors surveyed for the report are active in student accommodation in CEE or indicated that they intend to be. Poland was ranked as the most popular market for both existing investment activity and those considering investing in the future (50% of respondents), followed by Czech Republic (28%) and Hungary (14%).
The CEE-6 region has only 20 existing private PBSA units, with another 8 under construction, according to the report's investigations. Of these 20 existing units, 9 are in Prague, 6 in Bucharest, 3 in Bratislava, and 1 each in Krakow and Budapest. There are none in either Warsaw (though 2 are under construction) or Sofia.
Wojciech Koczara, CEE Head of Real Estate and Construction at CMS, comments: "The present supply of PBSA in the core CEE-6 markets is currently limited to 20 assets. But with 8 presently under construction across Warsaw, Krakow and Bucharest, development activity in the sector is growing – albeit arguably at a pace slower than needed – as investors begin to realise the sector's potential. Our report shows that as an asset class, PBSA is counter-cyclical in nature, a positive when considering the current political climate and sluggish economic growth forecast in Europe over the next 1-3 years. With steady investment yields of 5-7% across Europe and strong demand shown by international students for CEE assets, the potential for development is enormous, although affordability remains an issue."
As the report reveals, supply is falling well short of forecasted demand, meaning that most CEE cities will suffer from a significant shortfall in student accommodation by 2028. Using a demand-supply model, matching a calculated assumption of the number of international students in the city against the supply of beds, it is revealed that Warsaw will have the highest housing shortfall in 2028 (-8,399 bed deficit), followed by Budapest (-3,679), Krakow (-1,227), Prague (-1,795) and Bratislava (-298). In this scenario and counting one bed per bedroom unit, the implied value of stock equates to EUR 1.22bn.
PBSA investments as an alternative to classic real estate investments?
"The lack of college dormitories previously led many students to live in shared flats. Recent changes on the market regarding mortgages are reflected in rising rental prices and it is likely that students will be looking for alternatives – fully equipped student dormitory offering in-house services may seem a logical choice for them. That is why we see investments in this type of real estate as a good alternative to classic real estate investments," says Ondřej Vlk, Head of Research at Colliers International.
The growth in the numbers of international students moving to CEE to study will play a big role in the situation. Foreign students as a proportion of the population are growing fast in the CEE region and these international students often come with higher expectations for accommodation. Four of the six CEE countries had a higher proportion of foreign students in 2016 than the 3.6% European average, with the Czech Republic figure highest at 9.8%. More recent data from the Czech education ministry for the end of 2018 show that figure jumping to 19.4%.
The count of international students may act as a proxy for demand in the PBSA marketplace. This is suggested by the relationship between the count of international students in European countries versus the investment seen in 2015-2018 as a proportion of GDP in those years.
"Prague is definitely one of the targets within CEE for student housing from both developer and investor groups. Several institutional investment groups have moved into that space in Europe the last one or two years including, for example, Union Investment who recently bought the Fizz student housing development in Vienna and Brookfield who entered Europe in this sector in 2016," said Andy Thompson, Director for CEE Investment Services at Colliers International.
"In terms of larger schemes in the Czech Republic, there is some activity, for example the JV between Karlin Group and International Campus is currently developing a project comprising 2500 beds in Prague 7. We do expect to see more activity from institutional and entrepreneurial players – mainly in Prague – but possibly also Brno and other large cities – although the total potential is likely to be relatively limited. The main reason for this is that it is focused on foreign students who are more likely to be attracted to this type of accommodation," he added.
"Student accommodation is a very mature and successful asset class in Western-Europe. Thanks to the current market conditions, demand for shared living across CEE capitals and the universities attracting an increasing number of foreign students, we are now starting to see investors replicate that model in the region," said Lukáš Hejduk, Partner and Head of Real Estate for Czech Republic at CMS.
CEE: In this report, we focus on CEE-6 countries Bulgaria, Czech Rep, Hungary, Poland, Romania and Slovakia.
2 We conducted an online survey of 68 responding clients in early March 2019. Two-thirds of respondents were located in the CEE region itself, with most of the remainder in Western Europe.