SAVILLS CZECH REPUBLIC GROWS STRONGLY IN 2018, COMPLETING EIGHT INVESTMENT DEALS VALUED AT €554 MILLION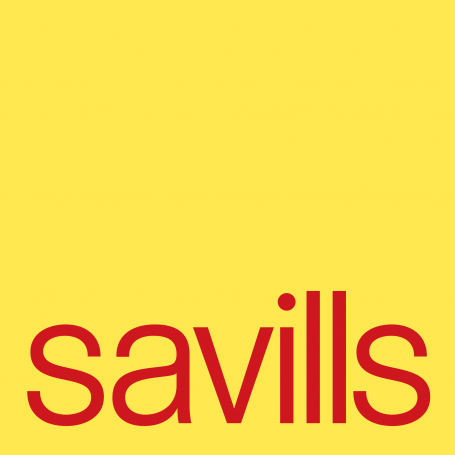 Savills Czech Republic, a subsidiary of the leading global real estate advisor, announces today the highlights of its first full year of operations, which saw major investment and property management deals enhance its position as the market leader in terms of real estate expertise and quality of client service.
2018 was a year of rapid expansion and landmark achievements for Savills Czech Republic, which established its full-service office in Prague in February 2017 as a platform from which to develop the Czech and Slovak business, covering investment, valuation, leasing, building & project consultancy, asset & property management, and research.
"As the first full year of operations, 2018 represented a groundbreaking time for Savills, when we structured and expanded the business in order to stake out our position as the best real estate adviser in the Czech and Slovak Republics. It is of huge satisfaction that we managed to not only establish a full-service office in such a short space of time, but achieved numerous milestones while being recognised by our growing list of satisfied clients as the 'go to' firm for tricky situations requiring a deep understanding of property sectors, providing solid advice and the highest standards of client care," says Ben Maudling, CEO of Savills Czech & Slovak Republics.
The strong performance was underpinned by the success of the Investment Advisory department which includes Valuation. It completed eight deals worth €554 million covering a range of property types. Its expertise is reinforced by a new local Research team that draws data and identifies trends to support all projects and decisions across commercial property, and the Building & Project Consultancy team that provides bespoke specialist solutions applied across all technical aspects of acquisitions, development, ownership, occupation and disposal of property assets.
Savills Property Management department also performed strongly in 2018 and today provides tailored management solutions for a range of commercial property covering 300,000 square metres (sq m) with a value of over €750 million. The department benefited in 2018 from the full integration of local property management company SB Property Services, which Savills acquired in November 2017. The team has quickly become a major force in the Czech property management market, receiving praise from its clients – both Czech and international groups of developers, investors, funds and retailers – for the quality of its comprehensive and specialist property management services, which include not only day-to-day property management but also financial reporting, leasing, facility management, project management and marketing.
2018 was the first year for Savills fully operational Agency team covering industrial and office property, which saw new mandates on both the landlord and tenant side acquired and managed.
The Office Agency department secured new mandates for landlord representation for clients including VIG Fund and UBM Development Czechia. On the tenant representation side Savills provided services to companies such as Notino, Medtronic, New Work, Y Soft and Expedia.
The Industrial Agency department announced its arrival on the Czech market with the completion of letting transactions on over 82,000 sq m of space, giving it an impressive market share in its first full year. This was built from close relationships with major landlords such as Prologis, CTP, Panattoni, Arete Invest, Concens and Contera, and tenants such as Maurice Ward and Hecht.
In 2018 Savills made good progress in appointing experienced and talented people to key positions, taking the office headcount above 50. It was particularly proud of Michaela Semanová, Director of Property Management in the Czech and Slovak Republics, who became the first ever winner of a new category, Leading Female Property Professional, at the prestigious CIJ Awards 2018.
"Many of our staff have extensive experience including on the client side of the property business. This gives us an edge in terms of client service.' says Ben Maudling, CEO of Savills Czech & Slovak Republics.