PUMA WOMEN LAUNCHES THE ALL-NEW NOVA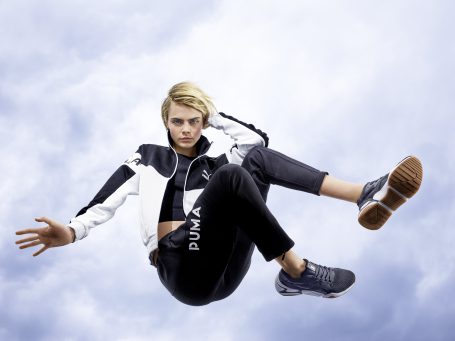 Debuting with the NOVA 90's Bloc, Worn by Cara Delevingne
PUMA Women introduces the NOVA, an all-new sneaker for the #DOYOU woman with that bold and unapologetic style.  Fusing classic '90s running design with fashion-forward detailing, it's the go-to sneaker for badass women who embrace bold choices.
Worn by PUMA Women and #DOYOU Ambassador, Cara Delevingne, the NOVA makes a statement whether you're at work or play.
Kicking off the range for Spring is the NOVA 90s Bloc that fuses classic '90s running design with loud, fashion-forward pops of color. Its chunky sculpted tooling with a slim upper paired with mesh & suede overlays appear in creative material channel 90s vibes.