PUMA RUNNING PRESENTS: IGNITE YOUR CITY NYC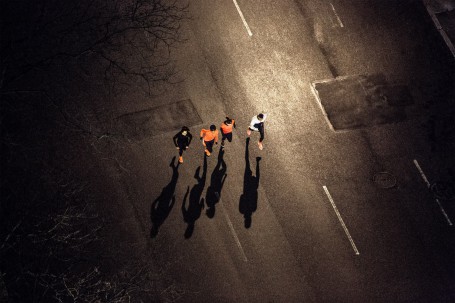 The IGNITE YOUR CITY film series drops its eight and final installment with New York.
A crew of four runners link up from different neighborhoods to run through the ice-cold city streets. Energized by IGNITE PWRWARM, they blast through construction, heavy foot traffic, and the general buzz of the city. NightCat reflectivity helps them stand out of the crowd so they can focus on their their route, the pace, and nothing else.
The best thing about a city run? You never know where your route will take you. The crew stumbles upon the rarest find of all in New York – a deserted 5th Avenue, closed for construction. They seize the moment and take off down the empty street and off into the night.
The IGNITE PWRWARM running shoe gives runners the high rebound cushioning they need that helps regulate body temperature with reflect elements for visibility. The PWRWARM featuring NightCat range of functional and comfortable running apparel includes the PWRWARM zip, tee and shorts with reflective features and adaptive materials that maintain body temperature.
The IGNITE YOUR CITY film series features global running crews as they IGNITE their respective cities and push the boundaries of their runs with the IGNITE running shoe. They do it for bragging rights, to accomplish their dream run, to inspire their city's greater running community, and for the joy of pushing their runs to new heights.
Link: https://youtu.be/mWStbHxjUdU