PUMA® INVITES WOMEN TO SLAY DOUBTS AND LIVE FIERCE WITH THE LAUNCH OF THE VELVET ROPE COLLECTION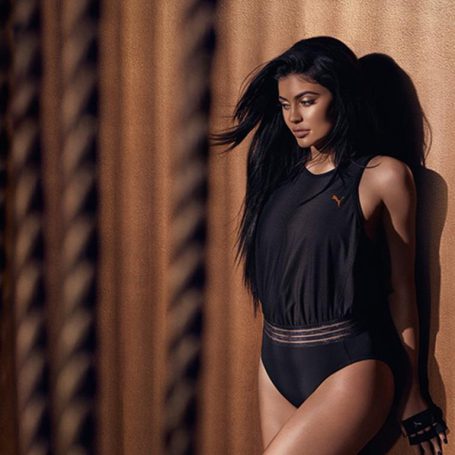 New Women's Collection Features Kylie Jenner and the New York City Ballet.
Global Sports Brand PUMA is following their SS'17 success, Swan Pack, by featuring Kylie Jenner along with returning New York City Ballet dancers in the new Velvet Rope Collection. This season's collection began with the idea of the Velvet Rope, that dividing line between the queue and the party. You can choose to wait. Or you can choose to stand out and own the moment with a confidence that radiates and commands.
Embodying the Velvet Rope attitude with a 'DO YOU' essence is Kylie Jenner, along with Olivia Boisson, Mimi Staker, Emilie Gerrity, Meagan Mann and Unity Phelan of the New York City Ballet. This season's collection features inspiring pieces for women to wear while boldly breaking the rules and following their instincts to find their best selves.
Velvet Rope is a tech-infused collection with Sportstyle and Training pieces that carry a commanding confidence in any setting. Inspiration was taken from the world in which the Velvet Rope lives. Color palettes blend autumn hues with metallic: olive and copper, navy and silver. Silhouettes stun, flatter, and support. Materials perform at any time of the day or night, from strong Lycra to soft velvet.
This collection is heavily interwoven with the 'DO YOU' campaign, which launched in August of 2016 and has continued to grow traction. This campaign brings together women from different fields each telling a story of bravery and confidence to inspire others around them. 'DO YOU' has been encouraging women to prove other's wrong by proving themselves right.
Please follow @PUMA Facebook, Twitter, Instagram and Snapchat for more product stories.
We only have one question: Do you have what it takes to #DoYou?