Prologis Secures 146,500 Square Metre Lease with Tesco in Slovakia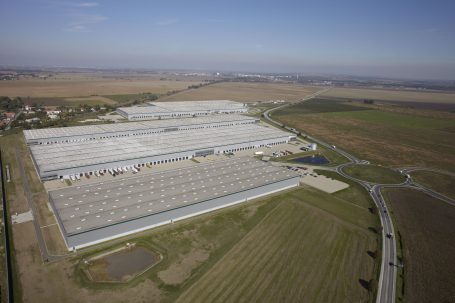 55,000 square metre build-to-suit facility completed
Prologis, Inc., the global leader in logistics real estate, today announced it has secured a 146,500 square metre lease with longstanding customer Tesco Stores Slovakia at Prologis Park Galanta-Gáň.
The transaction includes:
55,000 square metre new lease of a recently completed build-to-suit facility
91,500 square metre lease renewal
Tesco will use the space as its hub for distribution of dry grocery, hardline and softline products to stores across Slovakia, the Czech Republic, Hungary and Poland. The park's location and well-developed road infrastructure offers easy access to those countries.
"The new distribution centre and Tesco's decision to extend its lease at the park is further evidence that global retailers are increasingly looking to Slovakia as a hub for their regional logistics operations thanks to its central location and favourable market conditions," said Martin Polák, senior vice president, regional head, Prologis Central and Eastern Europe.
Located east of Bratislava near the R1 highway, Prologis Park Galanta-Gáň is a state-of-the-art distribution park that comprises four buildings totalling 240,000 square metres.
Prologis is the leading provider of distribution facilities in Slovakia with more than 586,000 square metres of logistics and industrial space (as of 30 June 2017).